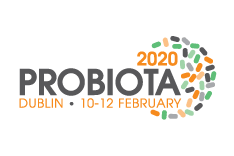 Dr Sofia Kolida to present at Probiota 2020
OptiBiotix Health Plc is delighted to announce that Research & Development Director Dr Sofia Kolida will be speaking at the upcoming Probiota 2020 event in Dublin.
The event is designed to connect the fundamental science of probiotics, prebiotics and the microbiome with business and commerce, bringing together leading academics and companies in the rapidly growing sector.
On February 12, as part of a session on clinical research in probiotics, Dr Kolida will present a selection of the key scientific findings that have propelled development of the ingredient LPLDL®. The unique probiotic strain is currently finding widespread use in applications across the globe, including in CholBiome® and CholBiome®X3 cholesterol management supplements from OptiBiotix.
Lactobacillus plantarum LPLDL® has a distinctive proven ability to improve blood lipid profiles and blood pressure, to provide a science-backed non-pharmaceutical solution to the rising problem of cholesterol. Clinical trials demonstrate the ingredient's ability to reduce levels of harmful low-density lipoproteins, as well as reducing systolic blood pressure.
Dr Kolida commented: "We are delighted to have another opportunity to outline our comprehensive studies into microbiome science with our industry contemporaries. The research and development cycles behind LPLDL®, particularly its mechanisms of action, shed more light onto the commercial potential of probiotics for cardiovascular health."
In addition, Stephen O'Hara, Chief Executive at OptiBiotix, will be joining a panel debate on February 11, which analyses the current state of the prebiotic and fermented food markets and where the future areas for growth and commercial opportunities lie.
To find out more about Probiota 2020 or to register attendance, please visit https://www.probiotaevent.com