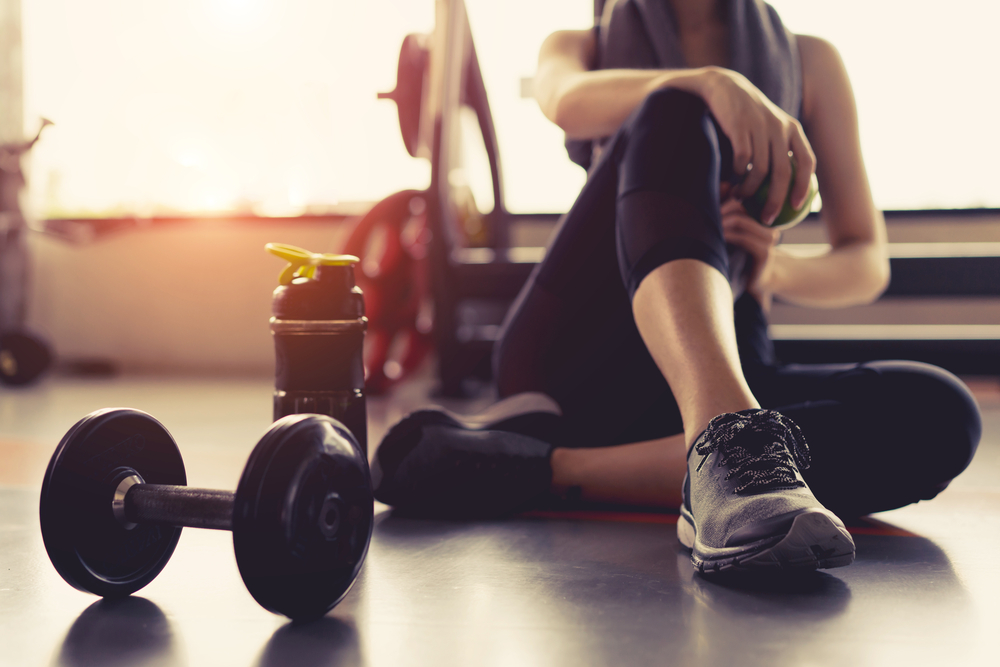 How LeanBiome® helps sports enthusiasts to refuel, recover and stay lean
Though the recommended daily fibre intake for adults is 30g for men and 25g for women, most adults do not consume anywhere near this amount – the majority of people worldwide consume less than 20g of dietary fibre per day.
In Europe, studies show dietary fibre intake for adults is 18-24g per day for men and 16-20g per day for women, with little variation in dietary fibre intake between European countries. Research suggests that within Europe and the US, dietary fibre intake is around one third below the recommended level.
Balanced diets that are rich in fibre have been associated with a lower average body mass index (BMI), helping to prevent obesity by promoting a microbiome associated with a lean phenotype, a lower risk of cardiovascular mortality and the incidence of common non-communicable diseases e.g. coronary heart disease and type 2 diabetes.
Growing scientific evidence suggests an anecdotal link between the microbiome and sports nutrition health. Probiotics and prebiotics are increasingly seen as a way to improve performance and energy for individuals engaging in exercise and sport.
Containing a patented blend of specialised dietary and prebiotic fibres and a trace mineral to reduce fat intake and promote the growth of health positive bacteria in the gut, LeanBiome® is a science-backed approach to improving body composition and supporting healthy eating.
What is LeanBiome?
Utilising targeted microbiome modulation science developed by OptiBiotix, LeanBiome was formulated with sports enthusiasts in mind.
Containing a blend of dietary and prebiotic fibres and a trace mineral developed by OptiBiotix – a specialist in the development of microbiome modulation and functional food ingredient technologies – LeanBiome supports sports enthusiasts with a method that facilitates lean muscle mass and bolsters fibre intake.
LeanBiome, alongside a healthy and calorie-restricted diet, can be used as an effective means of supporting improved lean body composition and can also limit the impact of hunger.
Intake of LeanBiome over a 4-week period has been shown to significantly increase gut microbiome diversity, with increases in Bifidobacterium – one of the most beneficial bacterial groups in the gut microbiome – and Christensenellaceae, a microbial group associated with lean body mass.
How does LeanBiome help sports enthusiasts to refuel, recover, and stay lean?
Diet – particularly fibre intake – can modify gut microbiota composition and is also a predictor of sustained weight reduction. By regulating macronutrient metabolism and supporting the diversity of the microbiome, LeanBiome improves gut health through dietary and prebiotic fibres, particularly targeting the sweet cravings that can detrimentally impact a sports enthusiast's ability to stay lean.
One of our latest studies, conducted by the University of Roehampton, investigated the impact of LeanBiome over a 4-week study of 12 women aged 18-65 years, with a BMI of 25-35kgm/m2. The participants consumed 9g LeanBiome daily within a calorie control plan providing 1500 kcal/d. Mood and craving parameters were recorded weekly, with faecal samples obtained at the beginning and end of the 4-week study for metagenomic analysis.
The results showed statistically significant improvements in body shape and body composition, reductions in cravings, improvements in mood, and increased gut microbiome diversity.
The use of LeanBiome over a 4-week period has been shown to significantly increase Bifidobacterium, Christensenellaceae, and Bacteroides. Bifidobacterium in particular has been found to significantly increase running distance in a timed test when taken for a period of five weeks, alongside other benefits such as increasing the abundance of gut microbiota in the runners.
How can brands leverage LeanBiome?
Sports nutrition manufacturers looking for a science-backed solution can trust the effectiveness of LeanBiome.
By bridging the fibre gap and helping individuals to reach the recommended 30g fibre per day, LeanBiome offers a number of functional benefits, from improved gut metabolism to satiety.
Additionally, LeanBiome has the benefit of having no distinguishable taste, is easily added during manufacture and utilises EFSA approved ingredients. Since it is a non-GMO and vegan product, it has a range of potential applications, from snack bars and breakfast cereals to dairy products and shakes. If you are looking to create a fibre-rich snack bar formula for your health food portfolio, LeanBiome could be the ideal option.
To find out more about LeanBiome and its unique capabilities, visit leanbiome.com or get in touch by emailing us at leanbiome@optibiotix.com.