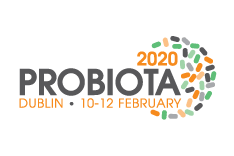 LPLDL study presentation recognised at Probiota 2020
Following a successful and well-attended Probiota 2020 event, the research presented by OptiBiotix Health Plc ('OptiBiotix') onits patented probiotic strain, Lactobacillus plantarum LPLDL®, was highlighted as one of the best in show by event organisers.
Presented to experts and leaders from global industries and academia in the field of prebiotics, probiotics and the microbiome by Dr Sofia Kolida, Research & Development Director at OptiBiotix, the display outlined the core mechanisms that enable LPLDL efficacy in reducing cholesterol.
Dr Kolida presented key scientific findings as part of a session on clinical research in probiotics that have propelled development of the ingredient. The unique probiotic strain is currently finding widespread use in applications across the globe, including theCholBiome® and CholBiome®X3 commercialised cholesterol management supplements from OptiBiotix.
LPLDL® has a distinctive proven ability to improve blood lipid profiles and blood pressure, providing a science-backed non-pharmaceutical solution to cholesterol management. Clinical trials demonstrate the ingredient's ability to reduce levels of harmful low-density lipoproteins, as well as reducing systolic blood pressure.
Dr Kolida commented: "We're delighted to have been recognised for our research among industry peers at Probiota. The fundamental science behind LPLDL is central not just to perfecting the formulation and its applications, but meeting the demands and health concerns of today's consumer.
"At Probiota, we were pleased to continue dialogue around the exciting potential of LPLDL in the arena of advanced probiotic products and cholesterol management. The human studies and subsequent results that we showcased, demonstrate three of the key methods of action that enable LPLDL to reduce cholesterol, and we hope our colleagues in the nutraceutical industry found the insights enlightening."