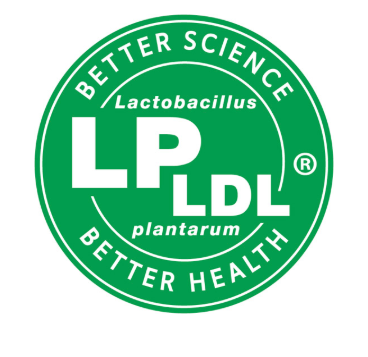 New LPLDL® Application In Development Following License Agreement
A brand new food supplement to tackle hypertension (high blood pressure) will be available on the market following a license agreement between ProBiotix Health Ltd., a subsidiary of OptiBiotix Health PLc., and Nutrilinea Srl.
The new food supplement will see the inclusion of the revolutionary LPLDL® probiotic ingredient, that not only reduces hypertension but also demonstrates a reduction in LDL cholesterol. Lactobacillus plantarum (LPLDL®) is a naturally occurring bacterium that harnesses the microbiome-liver axis to impact positively on the gut microbiome. LPLDL®'s outstanding ability to modulate bile acid metabolism is beneficial for critical heart health factors such as high cholesterol and hypertension, two of the most pressing issues in modern medicine.
Dr. Luis Gosálbez, Business Development Director of OptiBiotix, commented: "We are delighted to announce this deal with Nutrilinea who are covering the cost of product development, manufacturing and human studies, for a food supplement to reduce blood pressure. This broadens the use of LPLDL® beyond cholesterol reduction and creates new market opportunities in the field of cardiovascular health."
"Hypertension is a rising global health issue with very few active ingredients or supplements proven to lower blood pressure in humans. The development of a hypertension product containing LPLDL® has the potential to address a large global market of unmet clinical need."
Widely considered to be a global healthcare epidemic, hypertension is one of the strongest risk factors for almost all cardiovascular diseases, often called the 'silent killer' due to the lack of overt visible symptoms.
Recent studies from The European Cardiovascular Society have demonstrated that the combination of lowering LDL cholesterol and systolic blood pressure has the potential to "dramatically reduce" a person's lifetime risk of cardiovascular disease, rendering LPLDL as one of few products on the market that can proactively meet this need and decrease the likelihood of developing CVD.
LPLDL® has undergone an independent human study by the University of Reading, which demonstrated a statistically significant reduction in both hypertension and cholesterol in volunteers taking LPLDL®, when compared to the control group (Costabile et al., 2017).
Based near Milan, Nutrilinea is a manufacturer of food supplement formulations containing probiotics, with over 15 years' experience in the development of products for the food and pharmaceutical industries in Europe and the United States. Nutralinea is one of OptiBiotix's preferred manufacturers, currently producing the company's CholBiome®, CholBiome®X3 and SlimBiome® Medical products. The business has technology that enables the production of multilayer tablets used in CholBiome®X3, which will also be used for this new product.
As part of the license agreement, Nutrilinea will cover all product development, production and additional human studies for the new supplement, which will grant the Italy-based firm 12 months exclusivity for the European market, while ProBiotix retains exclusivity for the UK and markets outside Europe.
For further details on the agreement between ProBiotix and Nutrilinea or to find out more about LPLDL technology, please visit www.optibiotix.com and https://www.nutrilineasrl.it