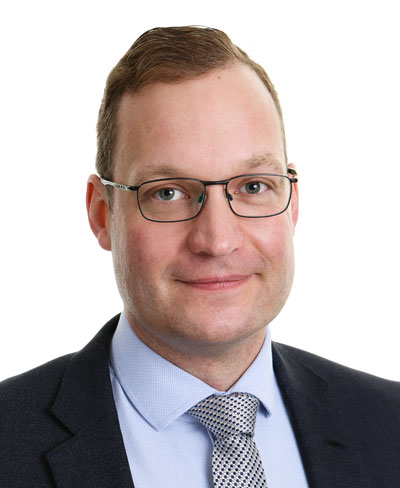 OptiBiotix appoints nutritional specialist to lead prebiotic and SweetBiotix®
OptiBiotix Health Plc. (OptiBiotix), a leading life sciences business focused on harnessing the power of the human microbiome, has appointed nutritional specialist Dr. Frederic Narbel as the Managing Director of its prebiotics and SweetBiotix® division
Dr. Narbel joins OptiBiotix after six years with functional ingredients experts, Agropur Inc,. where he was Vice President of Sales. His career with the company began in 2012 as European and African Sales Manager and saw him administer the company's largest European account. In addition, Dr. Narbel has held multiple senior management and sales positions for companies across Europe and Russia.
Dr. Narbel said of his appointment: "Prebiotics are an expanding area of microbiome science with the capability to revolutionise public health and combat consumer concerns over sugar intake and obesity. I look forward to working with OptiBiotix to raise the profile of Prebiotics and SweetBiotix and extend its use in a range of food and beverage applications on an international scale."
Precision engineered prebiotics, which modify specific elements of the human microbiome, are crucial to the development of new and novel solutions to help sustain a healthy lifestyle and reduce the risk of chronic illnesses such as diabetes and cardiovascular disease.
SweetBiotix, is a patented, natural, low-calorie fibre-based alternative to sugar. With a clean flavour profile, the SweetBiotix range includes both intense prebiotic sweeteners and bulk sugar substitutes, suitable for a wide range of sugar replacement applications in food and beverages.
Backed by five studies carried out by The Flavour and Sensory Science Centre at the University of Reading, SweetBiotix has the potential to address public health concerns regarding the impact of sugar on obesity, with the prospect of replacing 'unhealthy' sugars in existing products with low calorie, healthy non-digestible fibres.
Stephen O'Hara, CEO of OptiBiotix Health, added: "Dr. Narbel is an exceptional business professional and we're delighted to be working with him to engineer the success of SweetBiotix. His wealth of management experience and notable commitment to the nutrition industry bring a range of benefits to our business."
For further information about SweetBiotix and other healthcare solutions from OptiBiotix, please visit www.optibiotix.com