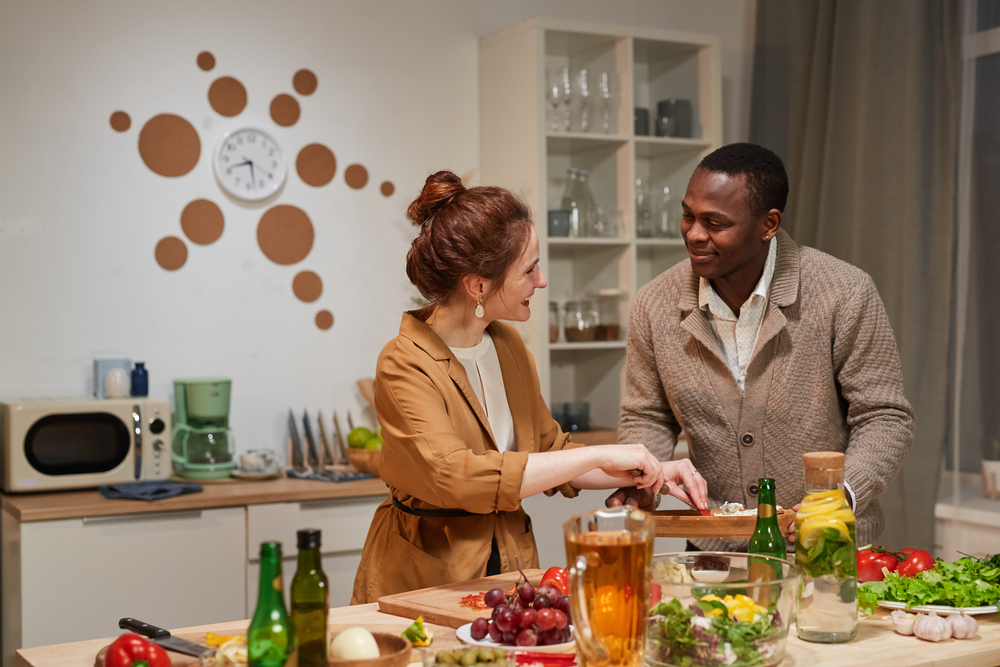 OptiBiotix backs WHO 'Our Planet, Our Health' campaign
Every year, the World Health Organisation ('WHO') delivers a new World Health Day campaign. For 2022, the WHO's message is loud and clear, 'in the midst of a pandemic, a polluted planet, increasing diseases like cancer, heart disease' and more, we need to keep our planet and people healthy. To do that, the WHO declares that we must 'foster a movement to create societies focused on wellbeing'.
According to the latest data from WHO, it's estimated that more than 13 million deaths worldwide are due to avoidable environmental causes1. For example, our food systems are saturated with options for highly processed, unhealthy foods and beverages. Research from the NYU School of Global Public Health has suggested that consumption of ultra-processed foods has increased over the last two decades across nearly all segments of the US population2. The study, which reviewed data over an 18-year period between 2001-2018, highlighted that the intake of ready-to-eat meals like frozen dinners increased the most as convenience became king for consumers.
As the pandemic unfolded, consumers swapped convenience for home-cooking, taking more of an interest into what goes into their food and how it's packaged. In 2020, this shift to mindful eating was in full swing. Consumer interest in meat and dairy declined, while plant powered protein increased. For consumers, it was now about preventing conditions that are inextricably linked to diet and lifestyle, such as diabetes, heart disease and obesity.
Striving for a healthier tomorrow
With 35% of European consumers increasingly turning to products with health claims that are rooted in science, especially younger people, health and wellness brands must evolve to stay relevant in a competitive market3. Brands that partner with biotechnology companies that develop science-backed compounds or functional blends to help manage human metabolic diseases are moving towards the root of the issue and striving for a healthier tomorrow.  
As a science-first business, OptiBiotix backs the WHO's 'Our Planet, Our Health' campaign. We firmly believe that with better science, comes better health and wellness. But we cannot do it alone. It is why we are continually investing in research and development for our microbial strains and functional fibre blends.
For instance, our latest study on our patented probiotic strain, Lactobacillus plantarum LPLDL®, has shown that it can be an effective means of supporting cardiovascular health. Independently carried out by the University of Roehampton and published in the Journal of Functional Foods, the results concluded that LPLDL reduced total cholesterol by 34.6% and the 'bad' low-density lipoprotein (LDL) cholesterol by 28.4% over the course of the six-week study. In addition, the research also highlighted that it reduced apolipoprotein B by 28.6%, the main protein found in LDL, thus improving multiple coronary heart disease biomarkers.  
Educating a nation
Research and development, though, can only go so far. Fostering societies that are focused on wellbeing, starts with education. With consumer sentiment towards sustainable ingredients high, particularly in dietary supplements, why is it that consumers are dropping effectiveness in favour of natural?
When asked to choose between more natural or more effective products in a recent McKinsey survey, 40% of global consumers chose the more natural product, compared to 20% for the more effective. But the gap between natural and synthetic is narrowing, especially in nutraceuticals. Brands that bridge this gap with functional ingredients are not only staying ahead of the curve, but they are also educating the consumer to choose a product that is both natural and effective.
SlimBiome®  from OptiBiotix is a great example of this. Featuring chicory root fibre to stimulate the growth of health positive bacteria and support microbiome diversity, glucomannan to promote the feeling of fullness, and the trace mineral chromium to regulate insulin response, SlimBiome is a scientifically backed and multi-award-winning weight management ingredient. Supported by several human studies, the solution helps consumers to lose weight – or maintain it – sustainably when combined with a healthy, balanced diet.  
As a versatile ingredient, SlimBiome can be added to a range of applications such as meal replacement shakes, snack bars and gummies, breakfast cereals and more. And since it is award-winning in multiple geographic markets (Europe, the US and Asia), SlimBiome is recognised worldwide for its science-first approach.  
OptiBiotix will continue to support World Health Day and its goal to keep our planet and people healthy. To learn more about how SlimBiome and LPLDL can make a difference to your health and wellbeing product range, contact us here.
References 
WHO, World Health Day 2022, 2022
Filippa Juul et al, 'Ultra-processed food consumption among US adults from 2001 to 2018'. The American Journal of Clinical Nutrition, 2021 DOI: 10.1093/ajcn/nqab305
Welltodo Global, 2021 Consumer Wellness Trends Report, January 2021 https://www.welltodoglobal.com/why-consumers-want-science-backed-wellness-brands/