OptiBiotix GoFigure® Muesli Pots passes first judging stage for prestigious award
OptiBiotix own label GoFigure® muesli pots have made it through the first stage of The Grocer 2019 New Product Awards in the 'Breakfast' category.
Christina Wood, Sales & Marketing Director, said: "We are delighted to have passed the first judging process for our innovative GoFigure muesli pots, reflecting a growing consumer trend for more natural, healthy options in managing weight. The Grocer New Product Awards are a symbol of innovation in the UK FMCG sector and to have impressed the judges at the first stage is an exciting achievement in itself."
The rigorous judging process has two stages, with each item first tried and tested by at least 50 consumers under controlled conditions. Assessed for factors including visual appearance, taste, texture, packaging and value for money, it's then further scrutinised by an expert panel. Combined scores from the two stages are used to determine the winners.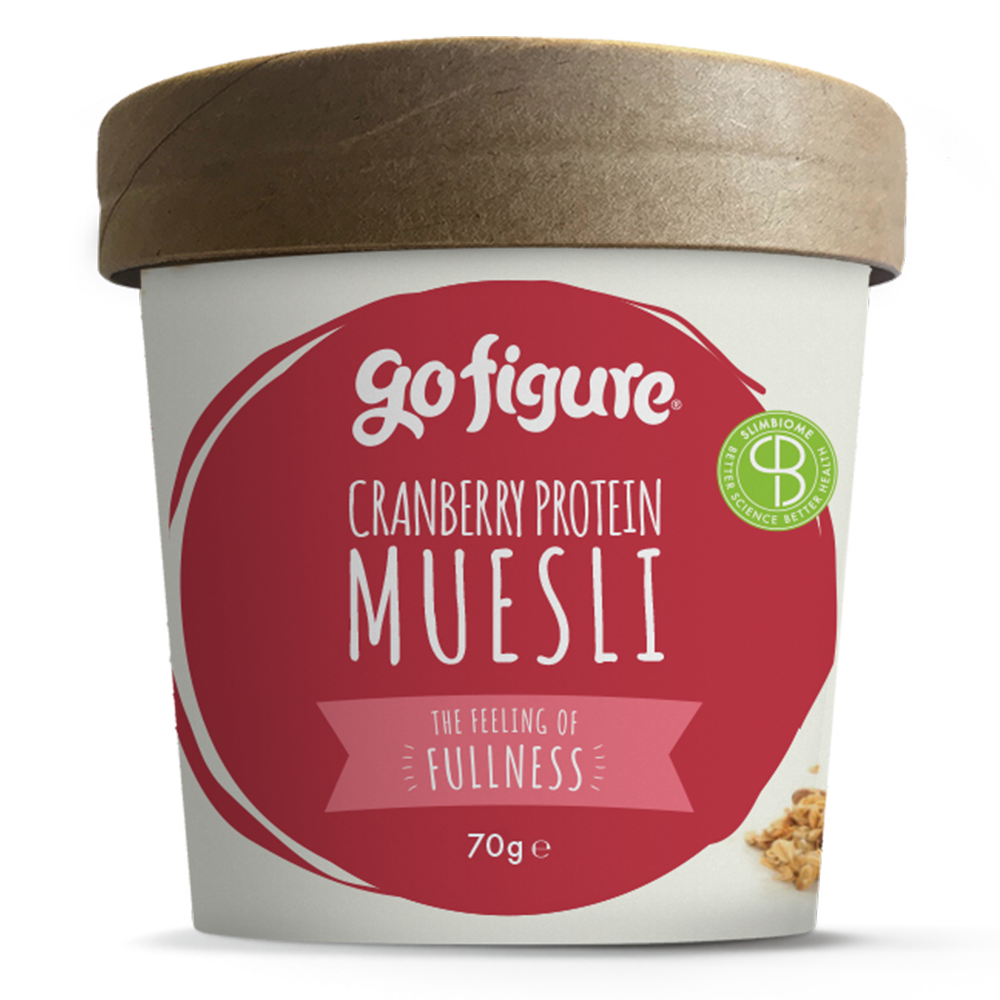 The GoFigure range of mueslis, which is manufactured and supplied by John Morley Foods, ("Morleys"), has been expertly formulated to control mid-morning cravings. The range incorporates award-winning SlimBiome® technology, which enables users to manage weight by modulating the microbiome and restoring its optimal balance to facilitate hunger-free weight management without relying on willpower when restricting calories. Thanks to the inclusion of high dietary fibres and prebiotics, the mueslis also help to promote and support a healthy gut.
SlimBiome offers a healthy, hunger-free weight management system that is backed by strong scientific principles. It has been shown to reduce calorie intake by up to 20% and lower food cravings, meaning the new GoFigure muesli offers a fantastic solution for weight management alongside supporting one's health and wellbeing. The mueslis can be consumed as part of a weight management programme or simply enjoyed as an everyday weight management product.
The Grocer New Product Awards celebrate and reward outstanding innovation in the UK FMCG sector, in both the food and non-food categories. Winners will be announced on 4 October at London's Marriott Hotel Grosvenor Square, at a lavish lunchtime ceremony hosted by The Grocer's editor, Adam Leyland, and a celebrity guest.