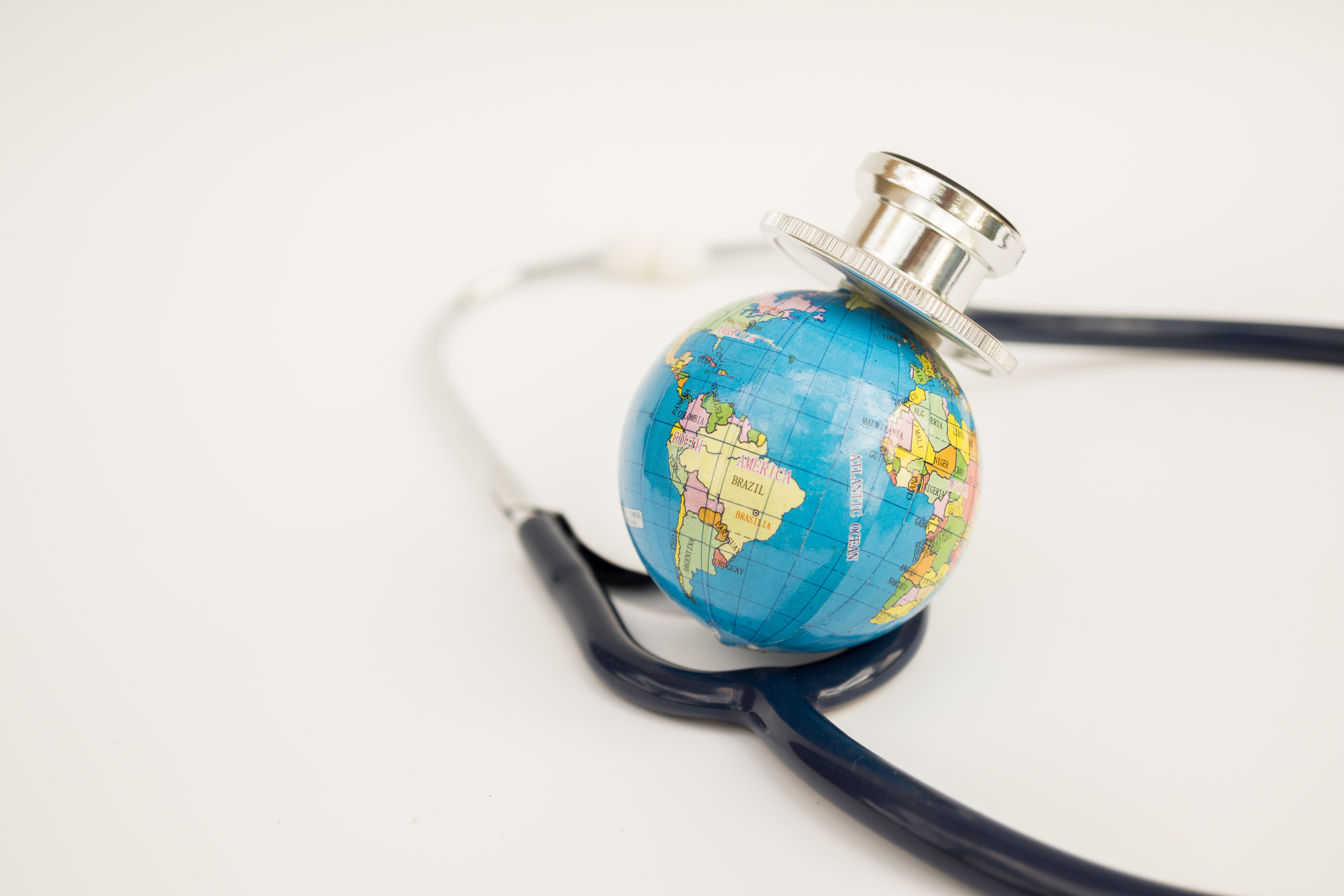 OptiBiotix is supporting World Health Day 2021 to build a fairer, healthier world
On this year's World Health Day, the message from the World Health Organisation ('WHO') is a significant one: "WHO is committed to ensuring that everyone, everywhere, can realise the right to good health." Over the last year, the Covid-19 pandemic has highlighted many disparities among developed and developing countries. In developed countries, it's exacerbated the divide between the wealthy and poorer classes, the stay-at-home workforce and those on the frontline, alongside overwhelming crisis facilities such as foodbanks and mental health services. In developing countries, there has been an even bigger challenge with many unable to access living and working conditions that are conducive to good health. That's why this year's World Health Day theme is to build a fairer, healthier world.
As the WHO urges world leaders to monitor health inequities and ensure that all people can access quality health services when and where they need them, here at OptiBiotix we are also determined to make a difference, internationally and locally. Believing that better science equals better health, our scientific developments in microbiome modulation technology can help prevent and manage chronic lifestyle conditions, such as hypertension, diabetes, obesity, hypercholesterolemia and more.
To do this, we are taking strides to ensure that our technology, prebiotic and probiotic ingredient blends and consumer product ranges are backed by strong science. The WHO recommends worldwide leaders should create change by working together, collecting reliable data, tackling inequities and act beyond national borders. As a market-leading business specialising in microbiome modulation biotechnologies, we are proud to say that we are already doing this – and more.
Tackling the obesity crisis
In 2016, the WHO estimated that more than 1.9 billion adults were overweight, and of these approximately 650 million were obese. With the arrival of Covid-19, and according to the latest research, those who are classified as obese are at a much higher risk of death from the virus or severe health consequences. These statistics are backed by the latest report from the World Obesity Federation, which shows that in countries where less than half the adult population is classed as overweight that the likelihood of death is just one tenth of the level seen in countries where more than half the population is overweight. In addition, the report states that of the 2.5 million Covid-19 deaths reported by the end of February 2021, that 2.2 million were in countries where more than half the population is classified as overweight. While the data does not account for other emerging patterns, it is still a worrying figure, nevertheless.
To help combat the obesity epidemic and the burden on the worldwide health service, OptiBiotix has developed SlimBiome®, a scientifically backed and multi-award-winning weight management ingredient. Featuring chicory root fibre to stimulate the growth of health positive bacteria and support microbiome diversity, glucomannan to promote the feeling of fullness, and the trace mineral chromium to regulate insulin response, SlimBiome can be used as part of a calorie-controlled diet to reduce body weight, body fat, waist and hip circumference. Moreover, it also helps to reduce cravings for sweet and savoury foods, so consumers can focus on their weight loss goals without relying on willpower alone.
Our weight management ingredient can be easily added to a range of applications, including meal replacement shakes, snack bars, breakfast cereals and more. It's a truly versatile ingredient enabling you to greatly diversify your weight management portfolio in any international market.
Improving heart health
With Covid-19 affecting an individual's respiratory system and lungs, the disease can also have an impact on heart health. Those who already suffer from heart disease or other conditions, such as high blood pressure and diabetes, are at serious risk of severe illness should they contract the virus. According to the American Heart Association, more than 102 million US adults over the age of 20 have total cholesterol levels at or above 200mg/dl or higher, putting them at an elevated risk of heart disease. While in England, high cholesterol is prevalent in 58% of men and 73% of women between the ages of 55-64, as reported in the 2018 Public Health Survey for England.
To help improve worldwide heart health, OptiBiotix works with international pharmaceuticals, nutraceutical businesses, key opinion leaders, scientific research organisations and leading universities to establish a pipeline of microbiome modulators that can impact on lipid and cholesterol management. As such, our proprietary OptiScreen® technology platform is a high throughput pharmaceutical screening solution that identifies key biomarkers with metabolic pathways that can interact with human physiological processes and derive health benefits. By using this innovative technology, we successfully discovered LPLDL®, our patented probiotic strain that demonstrates excellent capabilities to improve cardiovascular disease risk factors, helps reduce 'the bad' LDL cholesterol and reduces high blood pressure.
While LPLDL is primarily used within supplements and offers cardiologists, pharmacists and health care staff a safe and effective way to tackle high cholesterol and blood pressure, it can also be used as a functional ingredient in dairy products, frozen desserts and other confectionery. Our ProBiotix Health team are currently working with partners all over the world to ensure natural and scientifically backed supplements are available to all individuals whenever they need them.
OptiBiotix will continue to support World Health Day and its goal to build a fairer, healthier world for all. To learn more about how SlimBiome and LPLDL can make a difference to your health and wellbeing product range, contact us here.