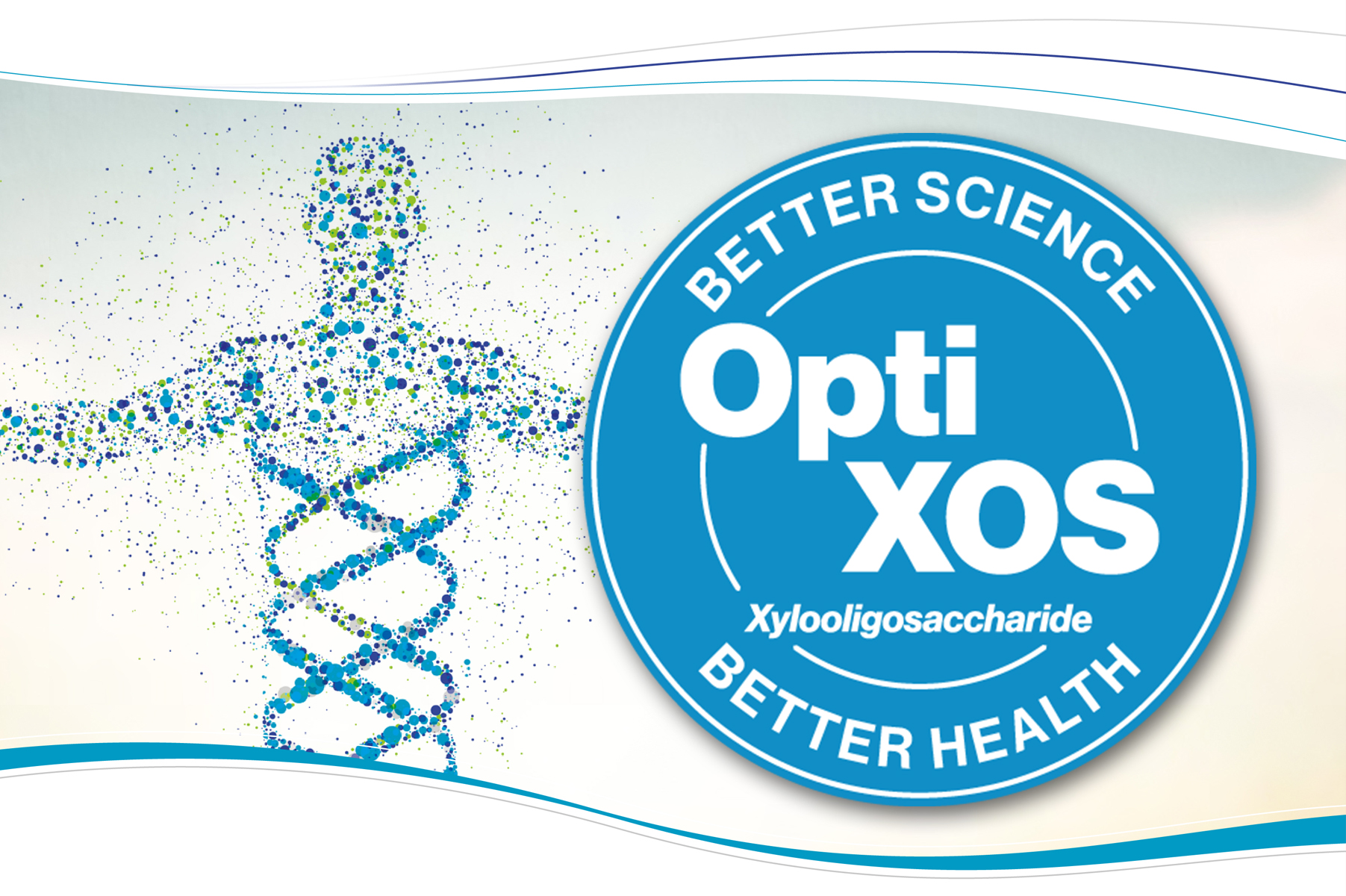 OptiBiotix launches highly effective low dose prebiotic to stimulate targeted gut microbial growth
OptiBiotix Health Plc ('OptiBiotix'), a global market leader in microbiome modulation solutions that improve health and wellbeing, has announced the in-license and launch of OptiXOS, its new xylo-oligosaccharide (XOS) prebiotic for the European and African markets.
Backed by multiple peer-reviewed journals providing support for its effect on gastrointestinal health, the prebiotic fibre OptiXOS obtained EFSA novel food approval in 2018, is GRAS approved and has NDI (New Dietary Ingredients) status in the US.
Having demonstrated in clinical trials that it can significantly increase positive gut health microbes at low active doses, such as Bifidobacterium as low as one gram, the ingredient also offers superior stability at high temperatures and a low pH. In addition, OptiXOS also has superior gastrointestinal tolerance and produces significantly less gas compared with other prebiotics.
René Kamminga, CEO of OptiBiotix Ltd, a subsidiary of OptiBiotix Health Plc, commented: "OptiXOS is unlike any prebiotic fibre commercially available in Europe today. Its unique benefits, such as the ability to withstand the harsh environment of the gastrointestinal tract, means more reaches the gut to enhance the growth of health positive bacteria. The unique, commercially unrivalled, and low effective dose creates the possibility to deliver prebiotic supplements in capsule or sachet form. Additionally, it can also be combined with probiotics as in-situ food stash that travels with the live bacteria through the gut, such as in synbiotics."
Synbiotics is a high growth segment of the health supplements market worth globally $817m and growing at CAGR 8.3%1. The launch of OptiXOS will enable health supplement producers to more easily combine pre- and probiotic ingredients in capsule form and optimise the impact of formulations in terms of performance.
The use of OptiXOS in combination with probiotics, including Lactobacillus plantarum and Lactobacillus rhamnosus, is covered by an extensive patent portfolio from OptiBiotix. The company's research has shown that when OptiXOS is combined with certain probiotic strains, there is an increased effect on growth rate activity accentuating the health benefits derived from the strains. In a scientific abstract published in 2018, OptiXOS was shown to selectively increase the concentrations of Lactobacillus rhamnosus LGG® strain in gut models. This increase was statistically significant and did not occur in other commensal bacterial groups like Bacteroides and Clostridia. OptiXOS provides a solution that offers both improved product stability and enhanced product functionality to probiotic brand owners across Europe and Africa.
"OptiBiotix is delighted to bring OptiXOS to the European and African markets, extending the portfolio of prebiotic solutions to modify the gut microbiome to achieve health positive effects.
OptiXOS will enable the creation of more advanced prebiotic solutions in the dietary supplement, food and beverage, and sports nutrition industries. In Asia and North America, it is widely used in dairy products, such as yoghurt and dairy drinks, RTD beverages, supplements, pet food and animal feed. We are delighted at the prospect of bringing such a unique solution to the European market," concluded Kamminga.
OptiXOS is available as an ingredient to brand owners and contract manufacturers in Europe and Africa.
For more information on OptiBiotix and its activities, please visit optibiotix.com
References:
1. Emergen Research, July 2022