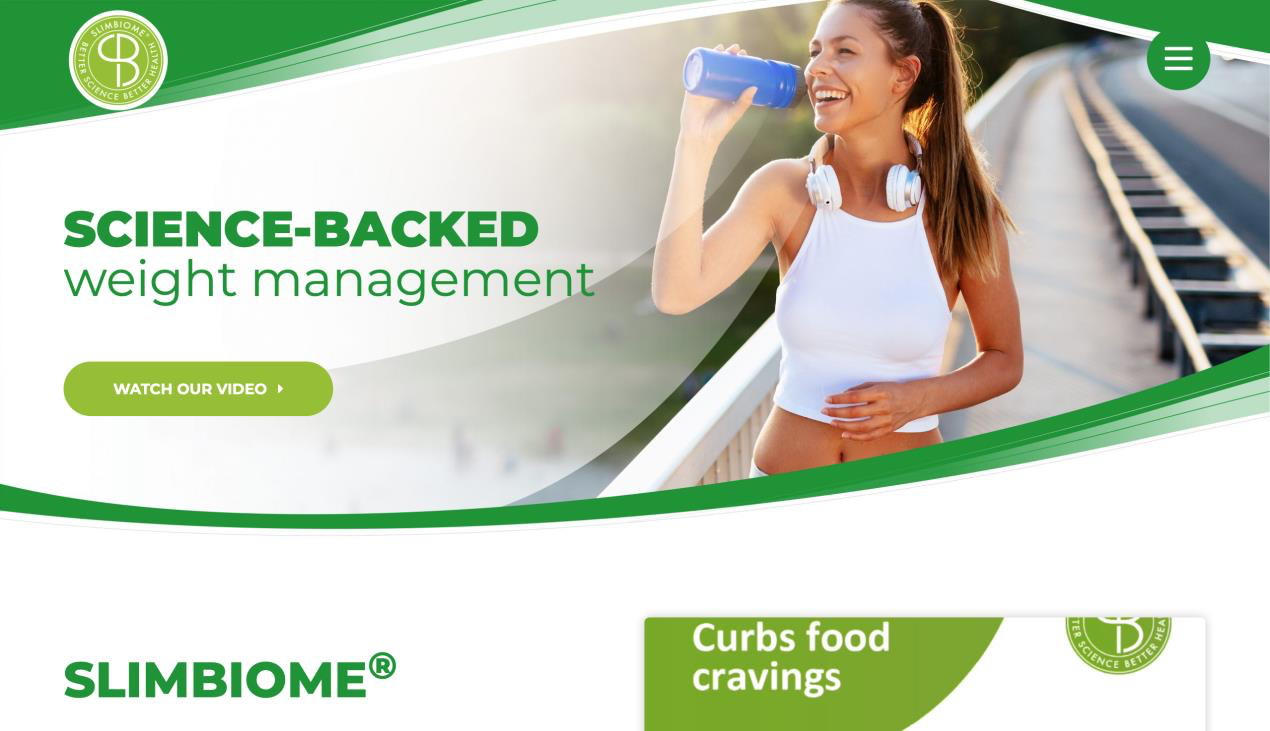 OptiBiotix launches SlimBiome® Australia Website with Maxum Foods
OptiBiotix Health PLC ('OptiBiotix'), a leading developer of compounds to tackle obesity, cardiovascular disease and diabetes, has announced the launch of its Australian SlimBiome® website, created in collaboration with distribution partner Maxum Foods Pty Ltd ('Maxum').
Launching today, the SlimBiome.com.au website is part of a turnkey solution by the life sciences company to help promote the proprietary weight management ingredient directly to customers in Australia. The website, which follows the launch of the Philippines and German sites, details comprehensive information through marketing material and a benefit-driven video on how the award-winning ingredient provides a science-backed approach to maintaining a healthy weight.
Steven Riley, Director of Marketing and Consumer Sales at OptiBiotix, said: "This is the third consecutive partner-dedicated website launched this year for SlimBiome. The success of SlimBiome.de and SlimBiome.ph for Draco and CTC Group respectively speaks volumes, having seen a growing interest in the weight management technology from both markets. Now, we are looking to mirror that success in Australia with Maxum.
"Given current circumstances, the move to an online marketing model to provide commercial support for our partners is timely. As demand increases for SlimBiome, particularly as consumers are encouraged to lead a healthier lifestyle during this time, we are keen to explore different marketing avenues that can add real business value."
A specialist in dairy distribution and development, Maxum Foods has over 100 years of experience in the Australian dairy industry and the versatility of SlimBiome for use in a diverse range of applications has seen the partnership go from strength to strength.
Dr Frederic Narbel, Managing Director of the Prebiotics division at OptiBiotix, said: "Since partnering with Maxum, we've seen them take great strides with SlimBiome. The company's enthusiasm for the technology is commendable and we're keen to see how SlimBiome will continue to develop in the Australian market and beyond."
SlimBiome features a scientifically supported blend of non-digestible prebiotics, dietary fibres and a trace mineral that supports a healthy and sustainable approach to weight management. By using a tri-mechanism approach, the technology promotes a greater feeling of fullness, stimulates the growth of healthy bacteria and helps to regulate the body's insulin response, further supporting the effective metabolic breakdown of carbohydrates and fats.
Edwin Lloyd, General Manager at Maxum Foods, commented: "The collaboration between Maxum Foods and OptiBiotix further allows us to highlight the benefits of SlimBiome to our customers in Australia. The launch of this website builds on the momentum and excitement this innovative ingredient is creating in the market."
Backed by health claims from Food Standards Australia New Zealand ('FSANZ'), the ingredients featured in SlimBiome – including chromium and fibre – not only help contribute to normal macronutrient metabolism, but contain two grams of prebiotic oligofructose per serving for an increased source of fibre.
To visit the new website, please visit slimbiome.com.au.