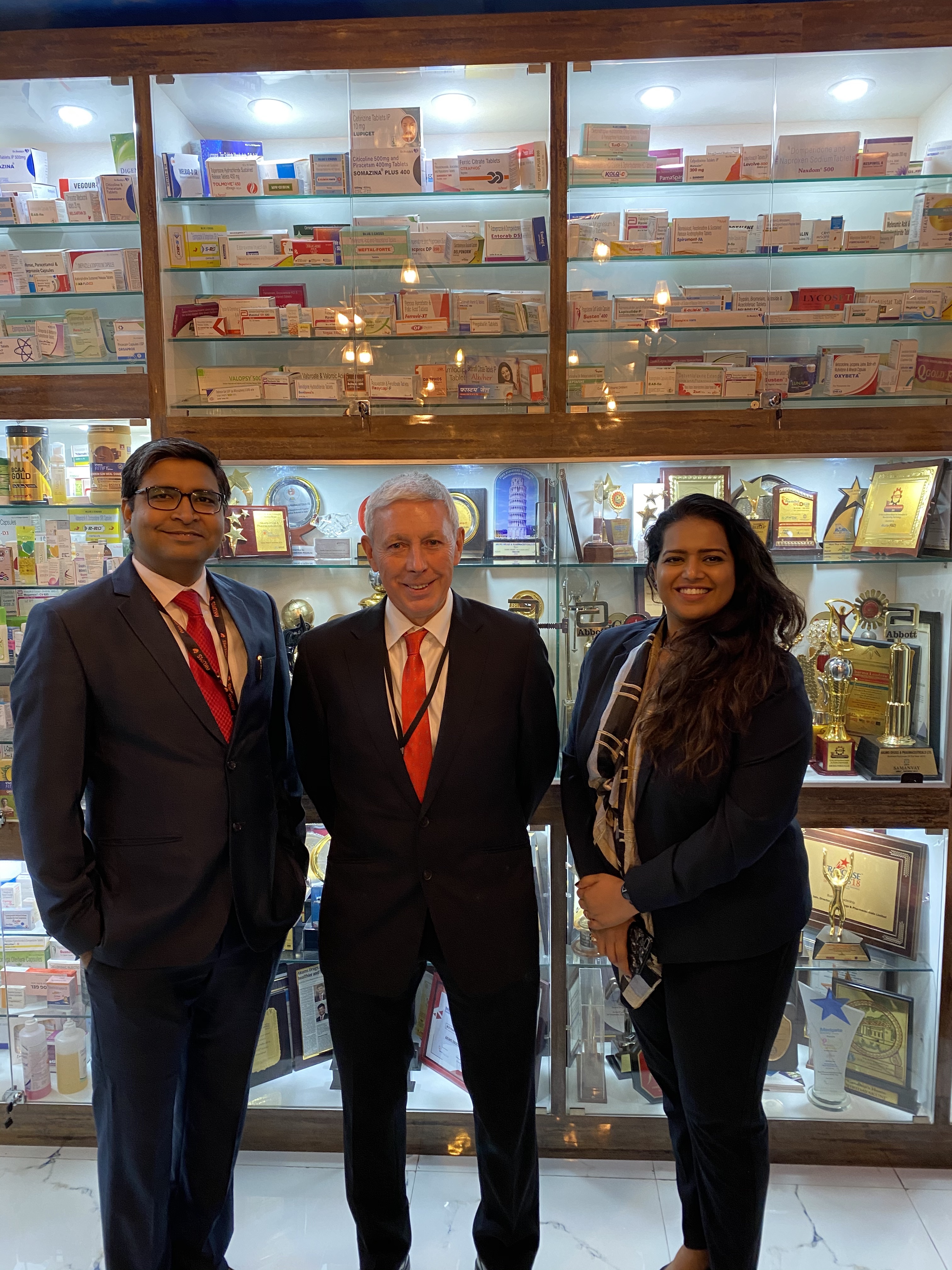 OptiBiotix prepares for CholBiomeX3 launch with Akums Pharmaceuticals
OptiBiotix Health PLC ('OptiBiotix'), a life sciences business developing compounds to tackle obesity, cardiovascular disease and diabetes, has continued its impressive market expansion by visiting manufacturing and distribution partner Akums Drugs and Pharmaceuticals Pvt. Ltd. ('Akums Pharmaceuticals'), ahead of the launch of CholBiome®X3 in India.
Akums Pharmaceuticals is one of India's largest contract research and manufacturing organisations, responsible for manufacturing approximately 12%-13% of all drugs and dietary supplements consumed in the country. The company has eleven state of the art manufacturing facilities dedicated to drugs and dietary supplements.
OptiBiotix has entered into an exclusive partnership wherein Akums has the exclusive rights to produce, supply and commercialise products containing LPLDL® in the Indian market. The first significant step for this partnership is the launch of CholBiomeX3, a science-backed solution for reducing elevated cholesterol levels and enhancing cardiovascular health.
LPLDL is a next-generation probiotic ingredient that uses a naturally occurring bacterial strain Lactobacillus plantarum to aid cholesterol management and cardiovascular wellness. Alongside Monacolin K and Vitamin B3 (niacin), it forms part of the three-pronged approach to heart health found in CholBiome X3.
Stephen O'Hara, CEO of OptiBiotix, commented: "We were delighted to visit our partner Akums Pharmaceuticals as part of the ongoing preparation for CholBiomeX3's launch in India during 2020. As rising cholesterol levels continue to grow into a global pandemic, we're seeing worldwide demand for solutions that combine modern scientific principles with natural components".
"Akums Pharmaceuticals is an ideal partner for us. The business has a well-earned reputation for quality and is a trusted name in pharmaceuticals across India. We anticipate a number of new strategic opportunities to extend the commercial reach of LPLDL products in the region."
Commenting on the meeting, Dr Taru Jain, Executive Director of New Projects at Akums Pharmaceuticals added: "The launch of CholBiomeX3 will prove to be a significant step forward for the cardiovascular health market in India. We are pleased to welcome OptiBiotix to our facility and to customer meetings at CPHI India. OptiBiotix's research and the science behind LPLDL really point the way towards the future of targeted heart wellness and effective cholesterol management.  We hope these meetings will further strengthen our relationship and help support the sale of OptiBiotix's unique products across India"
To find out more about OptiBiotix, visit https://optibiotix.com