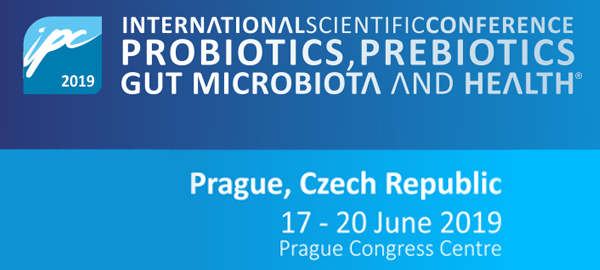 OptiBiotix showcasing SlimBiome® and SweetBiotix® at international conference
Leading life sciences company OptiBiotix Health Plc (OptiBiotix) will be presenting both its innovative weight management ingredient SlimBiome® and its sweet prebiotic fibres, SweetBiotix®, at the IPC 2019 Conference in Prague this month.
The International Scientific Conference on Probiotics, Prebiotics, Gut Microbiota and Health provides a forum for the science community to discuss and expand on ideas and recent advances made in the science of probiotics and prebiotics highlighting their current and future roles in maintaining health and preventing diseases.
Dr Adele Costabile, senior lecturer in Nutrition at the University of Roehampton, will deliver a talk on behalf of OptiBiotix entitled Impact of SlimBiome® on satiety, satiation, weight loss and gut microbiome composition in overweight and obese women. She will speak on the final day of the conference, 20th June, at 16:00pm. An expert in nutrition and the gut microbiome, Dr Costabile will deliver findings that illustrate how taking SlimBiome can significantly improve anthropometric parameters such as weight, fat mass and blood pressure, as well as serving to reduce food cravings, while maintaining a healthy gut microbiome composition.
Presenting his findings on SweetBiotix® in the dedicated poster sessions, Dr Oswaldo Hernandez-Hernandez, from the Institute of Food Science Research (CIAL), will demonstrate that enzymatic modification of steviol glycosides and mogroside V generated dietary fibres with significantly improved flavour profiles with the potential to have a positive impact on the human gut microbiome.
Dr Sofia Kolida, R&D Director of OptiBiotix, said: "IPC is a highly-respected event and we are very excited to showcase the latest developments on our innovative, science-backed products, supported by key academics in the field of gut microbiome and carbohydrate chemistry.
IPC 2019 runs from 17 to 20 June at Prague Congress Centre, Czech Republic.