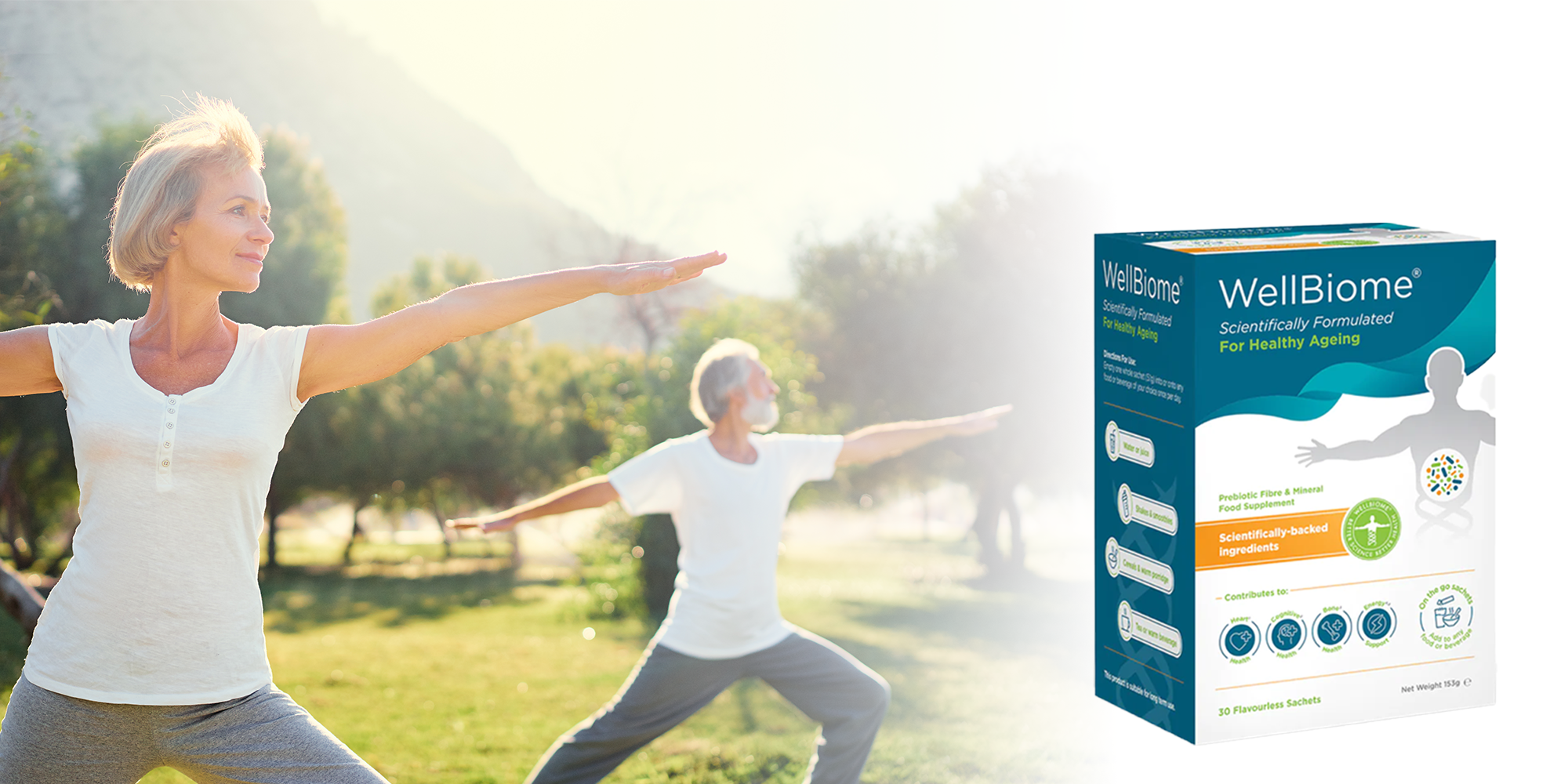 OptiBiotix to launch its finished product WellBiome® for the US market at SupplySide West
OptiBiotix Health plc, ('OptiBiotix') will launch WellBiome®, a prebiotic fibre & mineral food supplement, for the US consumer market at this year's highly anticipated SupplySide West tradeshow.
The launch of the finished product follows in the footsteps of its reformulated ingredient for WellBiome®, which was revealed by the life sciences company at the Las Vegas tradeshow last year.
Designed for the health and wellbeing consumer market, WellBiome® features a synergistic combination of inulin, xylo-oligosaccharide (OptiXOS) prebiotic fibre and the trace mineral magnesium.
Stephen O'Hara, CEO of OptiBiotix, who will be at the company's exhibition booth, commented: "With the digestive health market expected to reach a value of 104.4 billion US dollars by 20321, WellBiome® was specifically developed to target this trend. Its ingredients, which promote gut microbiome diversity and gut barrier integrity by enriching health positive bacteria, have been backed by the FDA and Health Canada, and can claim to support dietary fibre status in the US and Canadian markets. In addition, it can also promote the healthy digestive system claim under Health Canada. As such, these claims can be highlighted on finished product packs and used in advertising.
"Furthermore, the combination of ingredients in WellBiome® were specifically selected by international experts working in gut health science at leading UK universities and are backed by hundreds of clinical studies – making it a truly standout finished product for US brands looking for their next innovation in digestive care, which can also support energy metabolism for improved wellbeing."
Formulated as a powdered food supplement, WellBiome® can be mixed into juices, smoothies and shakes, or sauces and soups for a wellness kick at breakfast, lunch or dinner. The solution is also suitable for vegans and is composed of natural, clean label ingredients to ensure that sustainability remains front of mind.
Samples of WellBiome® will be showcased at Booth 7449 and will be complemented by the company's range of multiple award-winning SlimBiome products – including GoFigure® bars and shakes and SlimBiome® Medical sachets.
SlimBiome is currently approved by the FDA and Health Canada. Under Health Canada ruling, the solution can claim that it is a source of fibre, a source of prebiotic, helps to temporarily support a feeling of fullness, and provides support for healthy glucose metabolism. Furthermore, Canadian retailers can also claim under Health Canada that SlimBiome could be a complement to a healthy lifestyle, which incorporates a calorie-reduced diet and regular physical activity for individuals involved in a weight management program.
In addition, OptiBiotix will also share insight into the expansion of its SnackSmart product range, which currently includes Apple & Strawberry flavour fruit and fibre gummies.
Zac Sniderman, Director of Business Development, North America at OptiBiotix, added: "New product development for our SnackSmart range is now underway and we are delighted to share new information on this at SupplySide West, with soups and porridge expected to be launched commercially soon. The new applications will perfectly complement the gummies as healthy snack alternatives, which are designed to promote gut health."
SupplySide West will take place from 23rd – 27th October at Mandalay Bay, Las Vegas, Nevada. OptiBiotix will exhibit with its sister company ProBiotix Health plc at Booth 7449. To arrange a meeting with Stephen or Zac, please arrange a session via the SupplySide West website, or directly via LinkedIn.
References:
1. Globe Newswire, February 2023