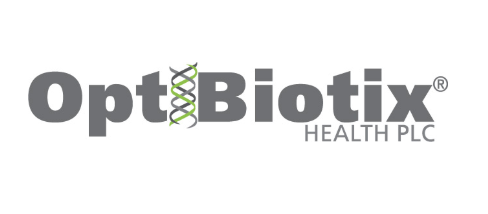 OPTIBIOTIX TO PRESENT LPGOS STUDY RESULTS AT IPC2018
Dr. Vasiliki Kachrimanidou, Postdoctoral Researcher in Gut Microbiology at the University of Reading, will deliver a talk on behalf of OptiBiotix, entitled Enzymatic synthesis of galacto-oligosaccharides targeting cholesterol reduction. Dr. Kachrimanidou will speak on the final day of the conference, 21 June, at 11:45am. She will discuss the findings of the study and OptiBiotix's prebiotic LPGOS which promotes improved health through reduction in cardiovascular risk factors, in tandem with its parent probiotic LPLDL®.
The study into LPGOS is part of a wider exploration into designing targeted prebiotics for probiotics associated with impact on specific health biomarkers to further enhance their biological activity. This leading-edge combination is termed an OptiBiotic®.
During the study the parent probiotic, LPLDL® was harvested, cells were mechanically lysed to release intra-cellular β-galactosidases and LPGOS was synthesized, purified and structurally characterised. LPGOS showed a significant impact Lactobacillus concentrations, cholesterol removal and BSH. The effect was significantly enhanced when used in combination with the parent strain,LPLDL®.
Held at the Corinthia Hotel in Budapest, Hungary, 18-21 June, IPC2018 offers visitors a chance to expand the ideas on recent advances made in the science of probiotics, highlighting their current and future roles in maintaining health and preventing diseases.