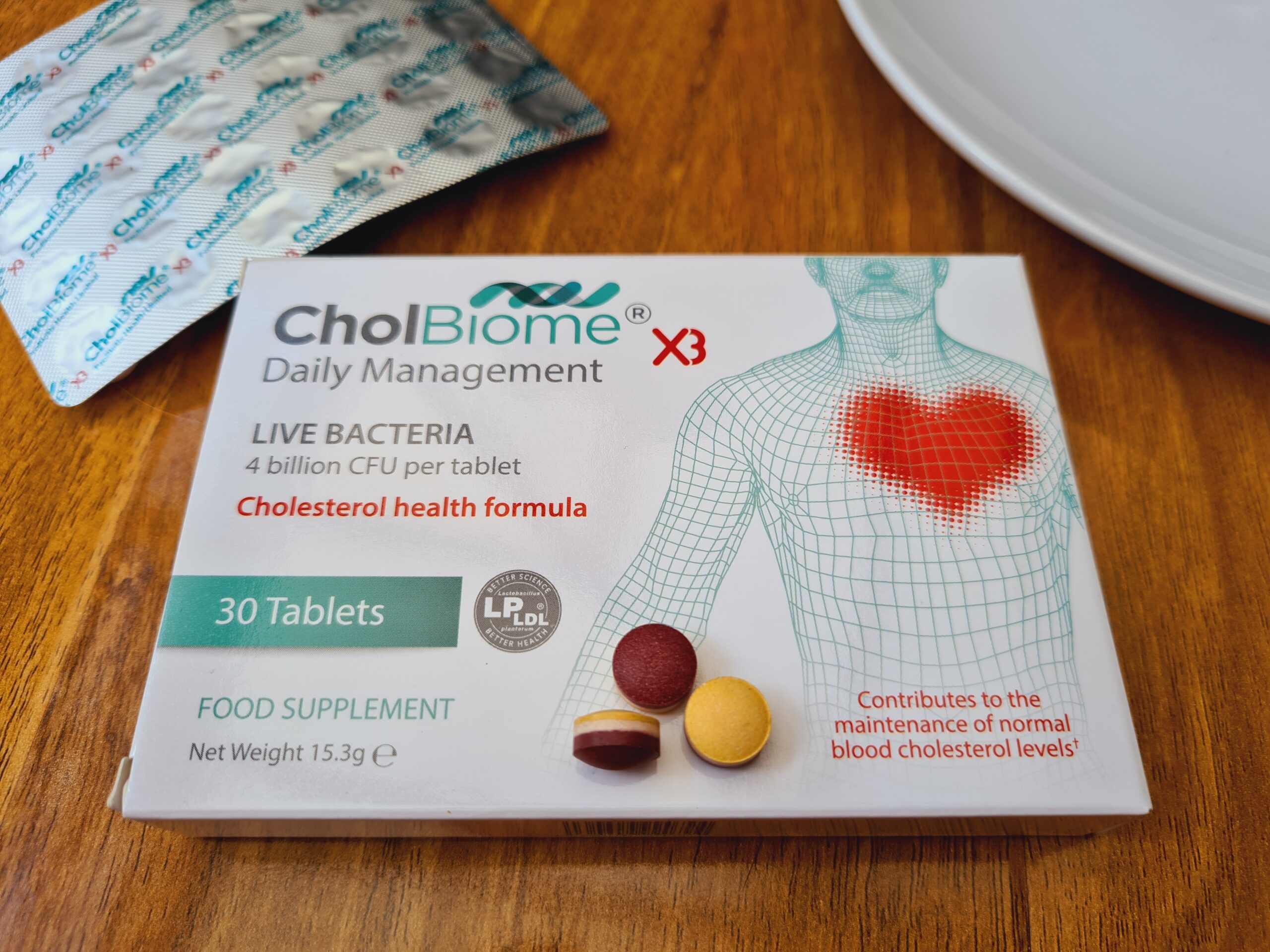 ProBiotix Health CholBiome®X3 shortlisted for second consecutive year in NutraIngredients Asia 2021 Awards
NutraIngredients Asia, a leading publication for the functional food and supplement market in the Asia Pacific region, has announced CholBiome®X3 from ProBiotix Health ('ProBiotix') as a 2021 finalist in the Product of the Year: Probiotic category for its fourth annual awards.
The announcement means the probiotic division, a subsidiary of OptiBiotix Health Plc ('OptiBiotix'), has been shortlisted for the second consecutive year for its cholesterol-reducing supplement.
Mikkel Hvid-Hansen, Commercial Director at ProBiotix, commented: "We are honoured to see CholBiomeX3 named as a finalist once again in the NutraIngredients Asia Awards. Our science-backed innovation, which is now half the size of the original tri-layered tablet following consumer feedback, makes it significantly easier for users to consume whilst still offering the same outstanding effectiveness for reducing cholesterol in supplement form. As a natural approach to managing cardiovascular health, we believe the new and improved version of CholBiomeX3, which features our patented probiotic strain Lactobacillus plantarum LPLDL®, is an excellent contender in this year's awards."
CholBiomeX3 is one of the only products globally to feature delayed release tri-layer tablet technology alongside a probiotic. This format ensures the three active ingredients are separated to prevent high moisture levels influencing probiotic stability. In addition, the delayed release mechanism of the tablet also ensures that each specific ingredient is activated at the optimal time after ingestion.

The allergen-free, vegan food supplement was formulated based on strong scientific foundations and has demonstrated its efficacy supported by consumer surveys, which highlight that up to 96% of respondents considered CholBiomeX3 to be an effective approach for cholesterol reduction1.  
In addition, several human clinical studies, where its main ingredient LPLDL was shown to reduce total cholesterol by up to 36.7%, lower the 'bad' low-density lipoprotein (LDL) by up to 13.9% and increase the 'good' high-density lipoprotein (HDL) by up to 4.5%.
Working in synergy with LPLDL to offer a unique and multi-targeted mechanism of action, CholBiomeX3 includes Vitamin B3 to contribute to a normal energy-yielding metabolism2 and Monacolin K from red yeast rice to support the maintenance of normal blood cholesterol levels3, as recognised by EFSA.
"The latest research now suggests that total and non-HDL cholesterol levels have increased in east Asian countries like China and southeast Asian countries including Indonesia, Thailand and Malaysia4," continues Hvid-Hansen. "This means heart disease risk for South Asians is double that of other ethnic groups, according to insight from the Indian Heart Association. For consumers that are seeking a natural and science-backed approach to improve heart health, CholBiomeX3 offers a convenient and results-driven way to manage and reduce high cholesterol."
Celebrating pioneering research, innovation and long-term market success in today's nutraceutical industry, the NutraIngredients Asia Awards will be hosted as a virtual ceremony on Wednesday 8th September 2021 at 3PM in Singapore (8AM British Summer Time).
To view the shortlist in full, please visit: https://www.nutraingredients-asia.com/
For more information about ProBiotix Health or CholBiome, please visit: optibiotix.com
References

1. ProBiotix Health, CholBiomeX3 Survey, 2020
2. EFSA Journal 2010;8(10):1757
3. EFSA Journal 2011;9(7):2304
4. NCD Risk Factor Collaboration (NCD-RisC)., Taddei, C., Zhou, B. et al. Repositioning of the global epicentre of non-optimal cholesterol. Nature 582, 73–77 (2020). https://doi.org/10.1038/s41586-020-2338-1