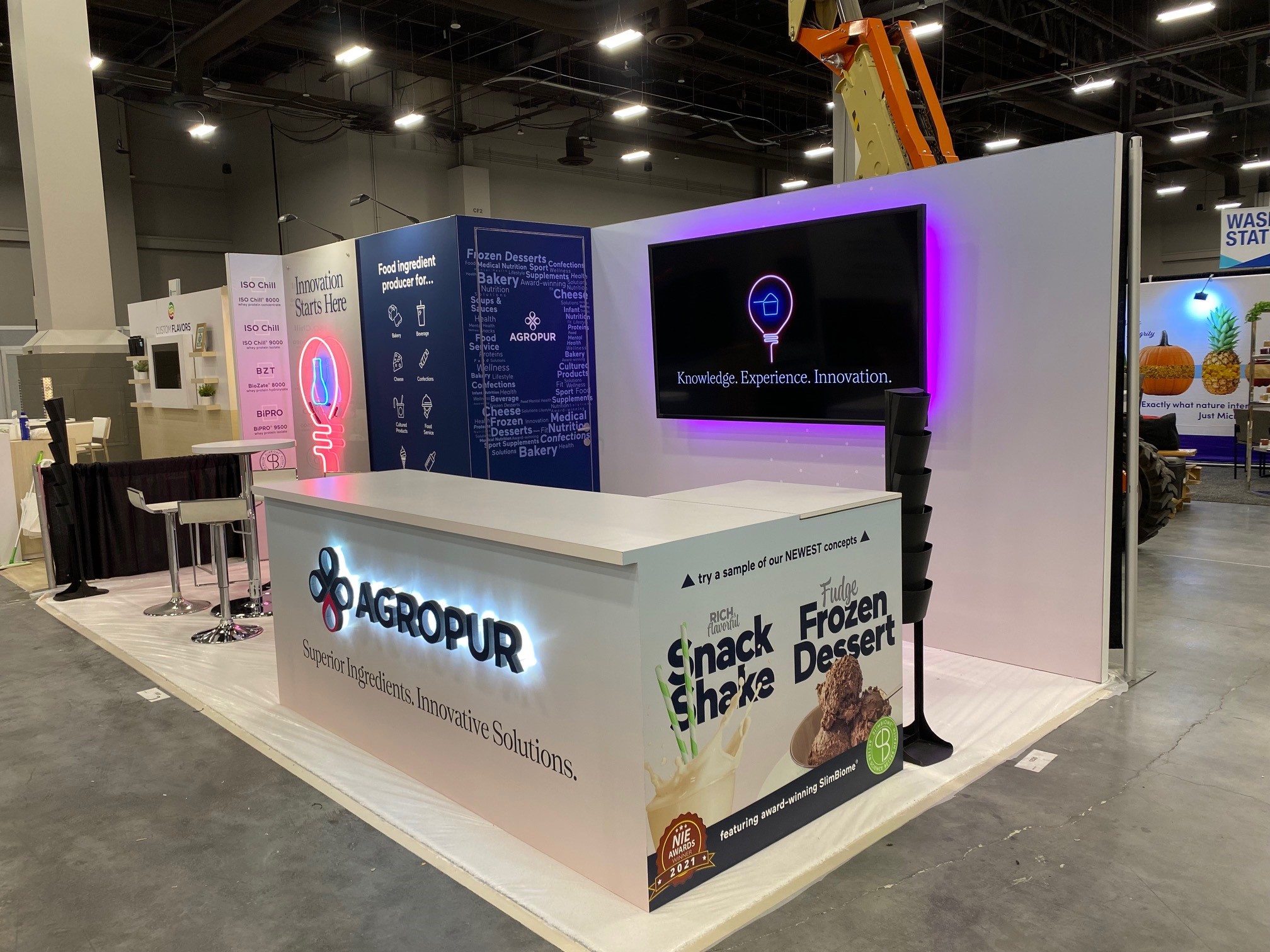 Supporting partners at key events through 2021
For the formulators developing next-generation products in today's fast-paced health and functional food sectors, what matters most in an ingredient partner?
For many, it's global support that backs up a strong scientific foundation and functional ingredients that add real value to help shape the future of health.
OptiBiotix believes that collaboration and partnership is the key to creating true market momentum, which is why our team is proud to support our global network of partners and distributors at live industry events.
Below, we recap a snapshot of some events that OptiBiotix has been present in during 2021.
Click here to learn more about the impressive collection of functional ingredients developed by OptiBiotix.
SupplySide West
One of the largest events of its kind, SupplySide West is an annual exhibition, held in Las Vegas, Nevada, that puts ingredient innovation in focus. The event attracts leading names in health and nutrition, personal care and cosmetics, and the food and beverage manufacturing sectors. At the 2021 event in October, OptiBiotix featured on-stand with partners Agropur and Cereal Ingredients (CII).
A key upward trend seen at the show and reflected in the product innovation on display was 'healthy snacking'; more everyday foods designed to have a stronger nutritional profile and, as a result, support better health. According to market intelligence firm Fortune Business Insights, the global market for healthy snack products is set to reach a value of $108.11Bn by 2027[1], buoyed by a robust compound annual growth rate of 4.2%.
Global dairy producer Agropur is a distributing partner of our award-winning weight management ingredient, SlimBiome®. The high-performance blend of clean label, functional components supports reduction of food intake cravings by promoting the feeling of fullness. The ingredient also helps to maintain blood glucose levels, while exerting a positive influence on the gut microbiome, meeting the surging global demand for better gut health.
Leading international cereal innovator, CII, features SlimBiome® in several of its products, including Nutri-Crisps. In addition, from 2022 the business will combine it with cluster production, adding extra value for customers and consumers alike.
Vitafoods
One of the most established nutrition trade events in Europe, Vitafoods 2021, whilst it experienced a delay from the typical date hosted, brought together ingredient developers, formulators, retailers and academics in an event designed to share knowledge and signpost the future of the nutraceutical market. The October event took place in Geneva, Switzerland as delegates from across the globe explored the latest in functional ingredient technology.
ProBiotix, the probiotic division of OptiBiotix, attended the show in support of distributing partners, leading biotech ingredient hub Sacco System, and innovating health solution developer, Kappa Biosciences.
At Vitafoods, the ProBiotix team spoke to customers – both existing and prospective – about the continual development of its flagship products, LPLDL® and CholBiome®.
Representing the future of high-performance microbiome modulation, LPLDL® harnesses the microbiome-liver axis to positively influence the gut microbiome, using a naturally occurring strain of beneficial bacteria, Lactobacillus plantarum. The ingredient offers exceptional survivability through the manufacturing and digestive processes, making it a profoundly valuable choice for nutritional supplement and functional food developers.
CholBiome® is a collection of consumer-ready supplements that harnesses LPLDL® as its active ingredient. Aimed at transforming the way cardiovascular health is approached, the supplement offers a holistic alternative to pharmaceutical treatments.
Food Ingredients Europe
Rounding off the year of events in November, Food Ingredients Europe took place as a hybrid event from Frankfurt, Germany.
The event focuses on the needs of the food and beverage sector as brand owners and formulators look to new product development. Designed to inspire with ingredients that drive innovation, the exhibition runs parallel with sister event Health Ingredients Europe. OptiBiotix partners Agropur and Kappa Biosciences exhibited at the event, sharing their impressive portfolios, which feature leading OptiBiotix ingredient technology.
As we look ahead to 2022, the OptiBiotix team looks forward to continuing to support its partners at key industry events as the business continues its ambitious global expansion plans.
Will your business be the next to uplift health and nutrition formulations with science-backed solutions from OptiBiotix? To learn more or to find out more about our distribution partners, contact us here.
---
[1] https://www.fortunebusinessinsights.com/industry-reports/healthy-snacks-market-101454