The future of supplements and on-the-go health
Mental and physical health has been a key concern for consumers in 2020. Exacerbated by the ongoing pandemic, national lockdowns and increasing loneliness due to social distancing and self-isolation, our health and wellbeing is now more important than ever. While fascination in the topic has been increasing year-on-year with consumers, it was only during mid-lockdown in May 2020 that interest reached its peak. According to Google Trends, the search term 'wellbeing' proved highly popular with those in Australia, New Zealand, the UK and Ireland – areas that subsequently suffered from some of the strictest lockdown measures. So, when it comes to health and wellbeing, are consumers looking to change their lifestyles for the better? And what does the future of consumer wellbeing and on-the-go health look like? Let's take a look.
The health and wellbeing market today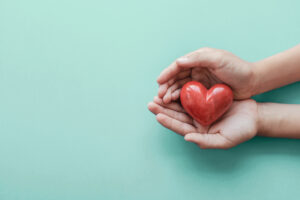 According to the Global Wellness Institute, the global wellness economy is currently valued at $4.5 trillion (£3.37tn) and represents 5.3% of global economic output. In the same data, the healthy eating, nutrition and weight loss markets represent $702 billion (£525bn), while preventative and personalised medicines reach $575 billion (£430bn). When it comes to dietary supplements that help support consumers health and wellbeing, the approximate value of the market in 2019 was $167.8 billion (£125.8bn), according to Facts and Factors. Yet with a CAGR of 9%, the market is expected to reach over $300 billion by 2026. With consumer interest rising, it's clear that the health and wellbeing market is a lucrative one for pharmaceutical, manufacturing, and science & technology-backed businesses.
Of course, the evolution of the health and wellbeing market hasn't just been spurred on by consumer interest. It's also driven by next-generation technology, advanced scientific thinking and world-class research. At OptiBiotix, we like to think we're one part of a greater moving whole, using our scientific knowledge to develop new technologies that modulate the human microbiome to prevent and manage chronic lifestyle diseases. By working with our global distribution partners, we can help support individuals to lead a healthier lifestyle. It's why we're continually publishing new research in peer-reviewed journals that clinically prove the efficacy of our ingredients, such as our award-winning SlimBiome and patented probiotic strain Lactobacillus plantarum LPLDL.
Education before influence
With widespread consumption of health and wellbeing products, including dietary supplements, there is now a need for science and technology to go one step further. While our research is firmly grounded in science, we see great value in working with our distribution partners to educate the market to embrace authenticity. For example, Seed Health has introduced a training programme for 'wellness influencers' called Seed University. This interactive course will enable influencers to understand the science behind the product before promotion occurs. As such, we envisage that consumer education will frame the future of health and wellbeing products.
The power of artificial intelligence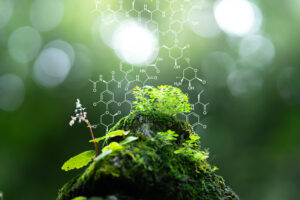 From a comparison tool called Supp.ai that discovers potential conflicts between ingredients to a system called Brightseed that identifies unknown plant compounds and predicts their likely roles in human health, artificial intelligence (AI) is already shaping our industry for the future. In fact, according to university scientists, nanobots could soon deliver micro dosages of drugs to help prevent harmful side effects. It's also believed that nanobots could be used to reduce plaque in veins and solve dietary issues. With the inclusion of nanotechnology and the power of artificial intelligence, personalised supplementation is certainly one to look out for.
On-the-go consumer health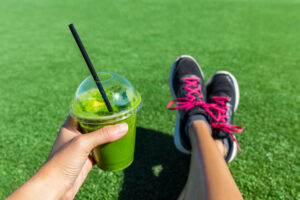 With the advent of AI, consumers will be looking for brands that can offer a much more personalised approach to wellness. Since there's no 'one size fits all' methodology, scientific advancements in technology that can help bridge the gap will be significant in this area. For example, there are now products that use 3D-printed hollow capsules made from HPC-based filaments that can be programmed to release different supplements at specified times of the day. For consumers, this means they no longer need to think about what supplement to take and when, it can simply be programmed to suit their needs. While still in its infancy, technology like this will certainly help pave the way to a brighter, more personalised future for health-conscious individuals.
For pharmaceutical, manufacturing and science & technology-backed businesses, the health and wellbeing market will continue to flourish so long as consumer interest remains. Yet with the ingenuity and advanced thinking behind such innovations, the future of supplements remains optimistic and incredibly exciting for both consumers and businesses alike.
For more information on OptiBiotix products, contact us today at https://optibiotix.com/contact.