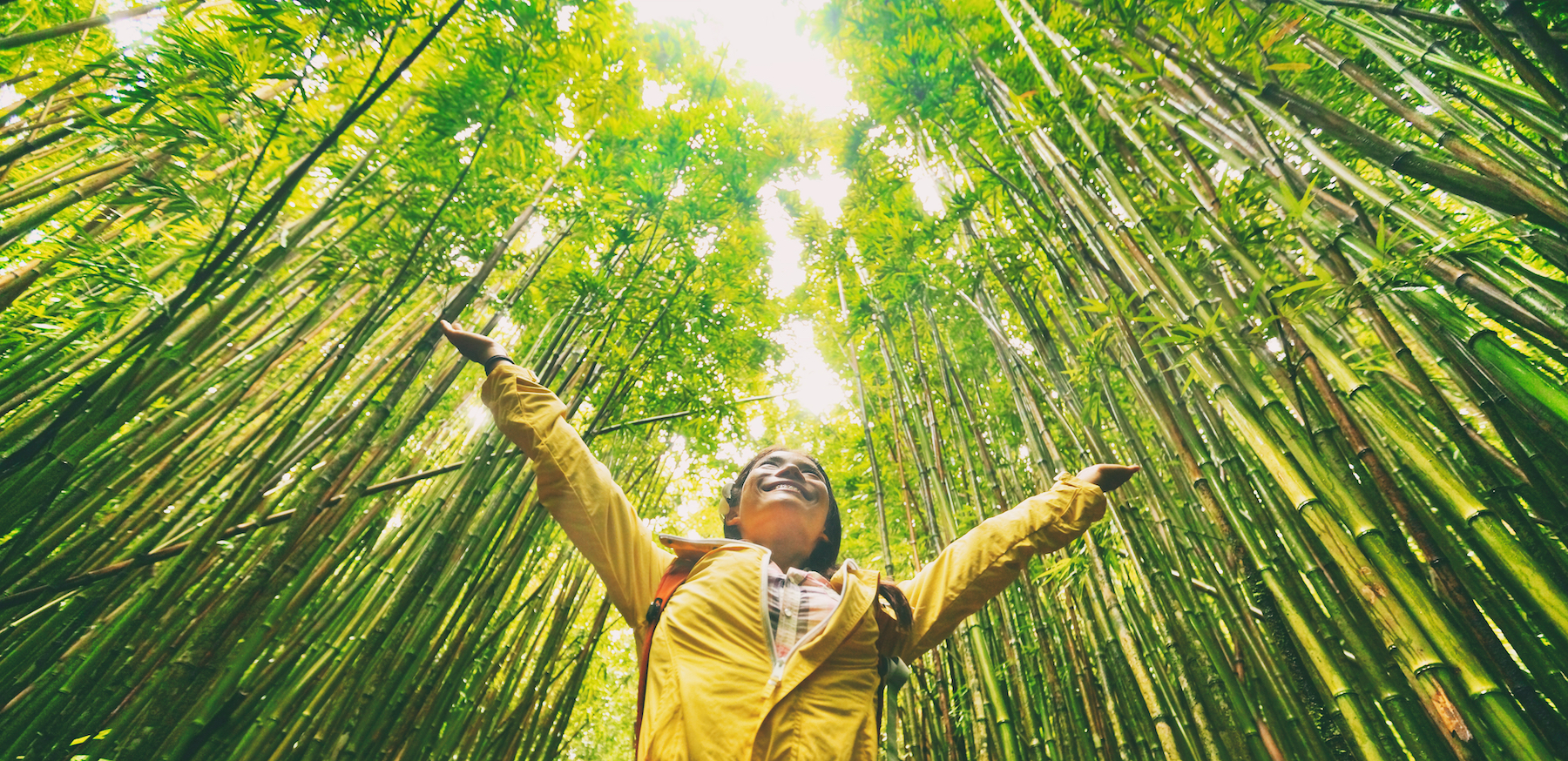 The Importance of Sustainability on World Microbiome Day 2021
Microbes are crucial to our planet's ecosystem. Though unseen to the naked eye, microbial communities are found everywhere – in the soil we cultivate, in our oceans and rivers, plants and wildlife, and in the food we consume. For example, they perform a critical role in the cycling of carbon and other nutrients in the soil, while in our oceans they serve as food for organisms and help to increase our oxygen by decreasing the levels of CO2 in the atmosphere as a natural carbon sink. Yet with increasing demand on these resources coupled with their weakening capacity to store CO2, which in turn contribute to larger greenhouse gas emissions, rising temperatures and climate change, only then do we realise the gravity of the situation and how important microbes are to protecting and preserving our planet.
That is why for World Microbiome Day 2021, which takes place on the 27th June, OptiBiotix is backing this year's theme of sustainability, showing how microbes can contribute to a sustainable future and how we – as leaders in microbiome modulation biotechnology – can help.
A sustainable focus
When it comes to our microbial understanding, we've only scratched the surface. Today, scientists are discovering how certain microbial communities are impacting agricultural crops. Researchers at Northern Arizona University's Pathogen and Microbiome Institute are collaborating with Purdue University researchers to investigate the bacterial and fungal communities in soil to understand how these can make an impact on food crops. As such, they believe that technological advances in this field will help famers grow food at a much lower cost, while increasing crop yield. While over at Oregon State University, scientists believe they have made a key discovery in understanding how timing impacts the way microorganisms colonise plants to boost agricultural production.
With more understanding in this area, farmers can reduce their impact on the planet, decrease greenhouse gas emissions and increase their agricultural carbon sink. For example, we're now seeing the use of bio-pesticides offered as an alternative to more synthetic chemicals, while the use of microbes to degrade organic and plastic waste is supporting sustainable waste management.
Sustainable health and wellbeing
With our resources becoming much more sustainable and renewable, people are increasingly focusing on their own health and wellbeing. According to research from the University of East Anglia, exposure to nature and greenspace reduces the risk of preventative human diseases, including type II diabetes, cardiovascular disease, stress and high blood pressure. The study, which involved data from more than 290 million people, suggests that populations with higher levels of greenspace exposure were more likely to report overall good health. This is due to phytoncides – organic compounds with antibacterial properties – released by trees that enrich the human microbiome to deliver improved health and wellbeing.  
However, our health is not only boosted by nature. The food and drink we consume from birth to adulthood also plays a major factor on our overall wellbeing. As we incorporate healthy balanced meals, a range of fruits, vegetables, nuts and pulses rich in fibre, as well as proteins and fats, the type of bacterial strains within the gut start to change. This diversifies our gut microbiome, which can be further aided with dietary fibres and prebiotics.
WellBiome – formulated for improved wellbeing
At OptiBiotix, we are committed to developing science-backed approaches to improve consumer health and wellbeing. Revolutionary functional fibres and mineral blends, such as WellBiome®, which human studies have shown increases microbiome diversity, is specifically targeted towards the health and wellbeing market. This blend works in synergy to harness the health positive bacteria found in the gut microbiota, delivering real benefits in three primary areas: digestive, heart and metabolic health.
Helping to maintain a healthy digestive system, the vegan-friendly functional fibre blend supports regular bowel habitsby significantly increasing essential bacteria – such as Bifidobacterium, Bacteroides and Christensenella – with its 94% fibre content. In addition, the lactose- and gluten-free ingredient is backed by several EFSA health claims, alongside showing an ability to improve mood and reduce systolic blood pressure, leading to improved heart health. So, by modulating the microbial communities found in the gut microbiome, functional fibre and mineral blends like WellBiome can help to combat metabolic disorders, such as cardiovascular disease, type II diabetes and obesity.
Sustainable weight management
Alongside WellBiome, our multi-award-winning patented weight management ingredient, SlimBiome®, also helps to diversify bacteria found in the gut, supporting overall gut health. Due to its unique science-backed technology, it helps consumers curb their hunger cravings by promoting a feeling of 'fullness', without compromising blood glucose levels, leading to sustainable weight loss.
Having demonstrated its efficacy in several human intervention studies, including the latest study conducted by the University of Roehampton, SlimBiome has shown that it can help consumers change their eating behaviour by reducing their sweet and savoury cravings significantly. When SlimBiome is incorporated into healthy and delicious baked goods, meal replacement shakes or dairy products, it can significantly reduce individuals body weight, BMI, body fat percentage, waist and hip circumference, and systolic blood pressure.
SlimBiome and WellBiome are excellent ingredients that can be added to any health-focused food and beverage portfolio. Take inspiration from this year's World Microbiome Day and peruse the opportunities available when formulating with the microbiome in mind. For more information on either of our functional fibre and prebiotic blends, contact us here.