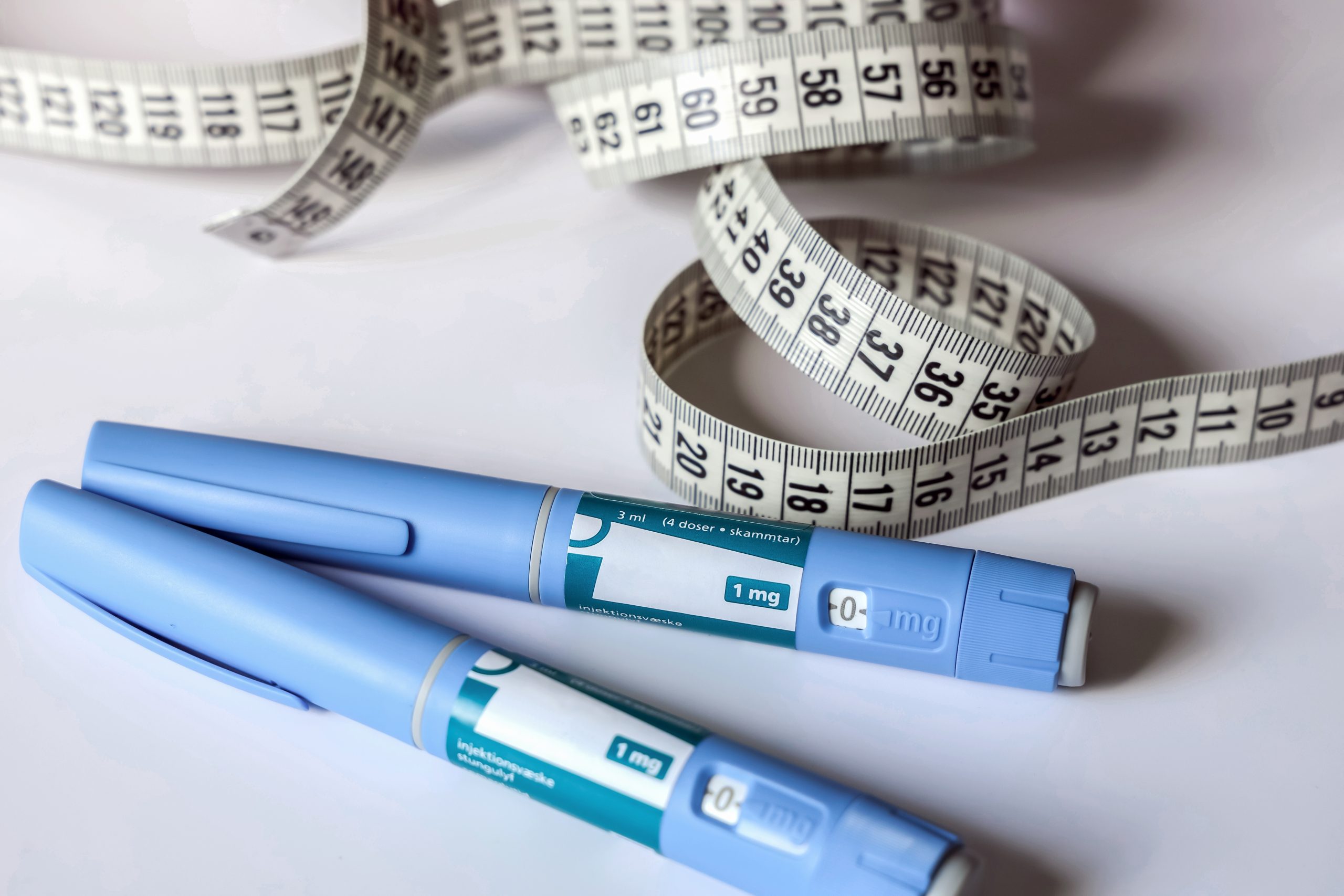 Weighing up injectable drugs: Is it the best 'shot' for weight loss?
The world is, without a doubt, experiencing an obesity crisis. This significant lifestyle disease makes the development of products that offer healthy and sustainable weight loss a fast-growing area of research and product development.
As developers of healthy and sustainable weight management solutions, we are always concerned when a new diet craze or product hits headlines and carefully evaluate the possible consequences of jumping on new weight loss trends. For us, weight management is about more than just weight loss, it's about inculcating a different relationship with food.
Injectable drugs are the most recent products to hit the headlines, with 'overwhelming demand' reported in the face of celebrity endorsements and a plethora of weight loss success stories, which is 'squeezing supplies for patients' after its approval by NICE.1,2 It's evident that consumers are hungry for weight loss solutions that demonstrate efficacy, butm as OptiBiotix CEO discusses in this article, injectable drugs should not be intended for the wider public.
While not new, injectable drugs belong to a group of medicines called GLP receptor agonists that control how the pancreas works – initially developed to target and manage the effects of Type 2 Diabetes Mellitus.3 These products gained traction in the medical community for its ability to lower blood sugar, and rein in the level of glycated haemoglobin (A1C).4
But to fully understand the impact of injectable drugs, we need to look at what makes these products so popular, and more critically ask the question: "Are injectable weight loss drugs a healthy, sustainable, and long-term weight loss solution?"
The 'magic' ingredient in injectable drugs is its glucan-like prohibitor, Semaglutide, that simulates a hormone called GLP, responsible for regulating blood sugar levels.
When blood sugar rises, it is the GLP hormone that tells the body to produce more insulin to lower blood sugar levels. Semaglutide can mimic this action, making these products a game changer in the management of Type 2 Diabetes Mellitus.
Conversely though, the GLP hormone has also been shown to slow down the passage of food from the stomach to the small intestine. This results in feelings of satiety as patients feel fuller, faster.5 In addition, it can help to reduce hunger and cravings, thereby reducing dependence of willpower alone. While no one is disputing that injectable drugs containing Semaglutide can result in fast weight loss, its ability to keep the weight off in the long term is under scrutiny, as well as some surprising side effects.
The downside of using injectable drugs
In addition to stomach upsets, pain and diarrhoea, several users have reported that they no longer enjoy food, while others feel nauseous at the very idea of food.
The role that nausea plays in food intake for weight loss is not new. A paper, entitled 'The role of nausea in food intake and body weight suppression by peripheral GLP-1 receptor argonists, exendin-4 and liraglutide'6 indicates that the most common adverse side effect when using GLP argonists is nausea, which suppresses the appetite and results in faster weight loss.
Another reported side effect is equal muscle-to-fat loss. This means that even though you see the number on the scale drop, your fat-to-muscle is skyrocketing.7 This is problematic as ideally a weight management solution should assist consumers in retaining muscle throughout their weight loss journey giving a leaner appearance.
But critically, use of injectable drugs containing Semaglutide can also alter and distort consumer perception and enjoyment of food. As the ultimate goal of any weight loss program is to inculcate a 'healthier' relationship with good, quality food products, this does not bode well.8
SlimBiome® Patented Functional Ingredient
At OptiBiotix, we believe that there is scope to develop product alternatives that offer a more sustainable, less invasive, and user-friendly approach to weight loss – many of which have been shown in clinical studies to work in the same way by reducing hunger and food cravings.
One of those solutions is the multiple-award-winning SlimBiome®, a patented functional ingredient used in multiple clinical studies and developed by leading UK scientists, such as Professor Jason Halford – a world expert on obesity, eating behaviour, and appetite control, and current President of the European Association for the Study of Obesity9.
SlimBiome is a formulation of three well-known ingredients (glucomannan, chromium and FOS) which is protected by 27 patents and has been developed by leading UK universities. These ingredients were chosen as they have shown in over 40 clinical studies to show clear evidence of weight loss. Whilst the effect is the same as Wegovy Slimbiome works in a very different way which reflects the properties of these ingredients.

For instance:
Glucomannan works by expanding in the stomach and making you feel full – so you eat less food in a meal and snack less
Chromium picolinate controls blood glucose levels which reduces cravings, particularly for sweet foods
Finally, the prebiotic fructo-oligosaccharide (FOS) helps to reduce appetite and energy intake, alongside improving the gut microbiome. This improves gut and overall health – so you lose weight and feel healthier
A science-backed solution used in multiple clinical studies

In addition, OptiBiotix has three clinical studies on SlimBiome, which all show reductions in hunger and appetite leading to fat and weight loss, particularly around the waist and hips.
One of those studies was carried out by Oxford Brookes University in the UK, where they conducted a double-blind, placebo-controlled study. The results indicated that SlimBiome reduced hunger by 10%, and food cravings by 11%. In addition, total food intake was reduced by 49%. Furthermore, a second study by the University of Roehampton demonstrated a 21% reduction in food cravings and a 26% improvement in mood. The study also showed that 90% of volunteers lost weight, reduced their body fat, and showed a reduction in hip and waist circumference and, in comparison to injectable drugs, SlimBiome reported no side effects in either study.
By including SlimBiome in our science-backed, CE marked medical device, SlimBiome® Medical powder sachets, consumers showed in studies to lose up to 2kg of weight in just four weeks.9 When used in conjunction with a calorie-restricted diet, hunger cravings are reduced, meaning that individuals don't have to rely on willpower alone. Critically, SlimBiome Medical can help to retain muscle, while losing body fat.
In weight loss, there is no magic bullet. By investing in products containing SlimBiome, such as SlimBiome Medical, consumers have the assurance of the scientific community that they are using a safe, proven, and effective weight loss and management solution. We also continue to focus on creating new and engaging formats with SlimBiome to ensure an uncomplicated and structured weight loss plan, including formulating functional desserts such as mousses and ice-creams (for that sweet snack that will help reduce your cravings for more sweet or savoury foods) to snacks and soups for consumers on the move.
Unlike Semaglutide, SlimBiome is taken as powder in a drink (a bit like lemsip) and has shown no side effects in thousands of users around the world. With proven efficacy that delivers results in the first month of use, our SlimBiome products are currently distributed by highly regarded commercial partners such as Holland & Barrett in the UK, and Optipharm through Optislim, currently the number one weight management brand in Australia.
Talk to us today to find out how you can become a commercial partner with OptiBiotix and how you can incorporate multi-award-winning ingredient SlimBiome® into your product range.
References 
1. The Sunday Times, January 2023
2. Daily Mail, January 2023
3. News Details (novonordisk.com)
4,5,8. I miss eating': the truth behind the weight loss drug that makes food repulsive | Food | The Guardian
6. The role of nausea in food intake and body weight suppression by peripheral GLP-1 receptor agonists, exendin-4 and liraglutide – PMC (nih.gov)
7. What Happens to Your Body Composition on Ozempic? (honehealth.com)
9. EASO, 2023. https://easo.org/executive-committee/professor-jason-halford/
10. 4. Ahlstrom, L et al (2018) Preliminary investigation into the effects of SlimBiome on food cravings and responsiveness to the food environment in healthy overweight and obese women following standard nutritional advice. Proceedings of Nutrition Society 77, E229