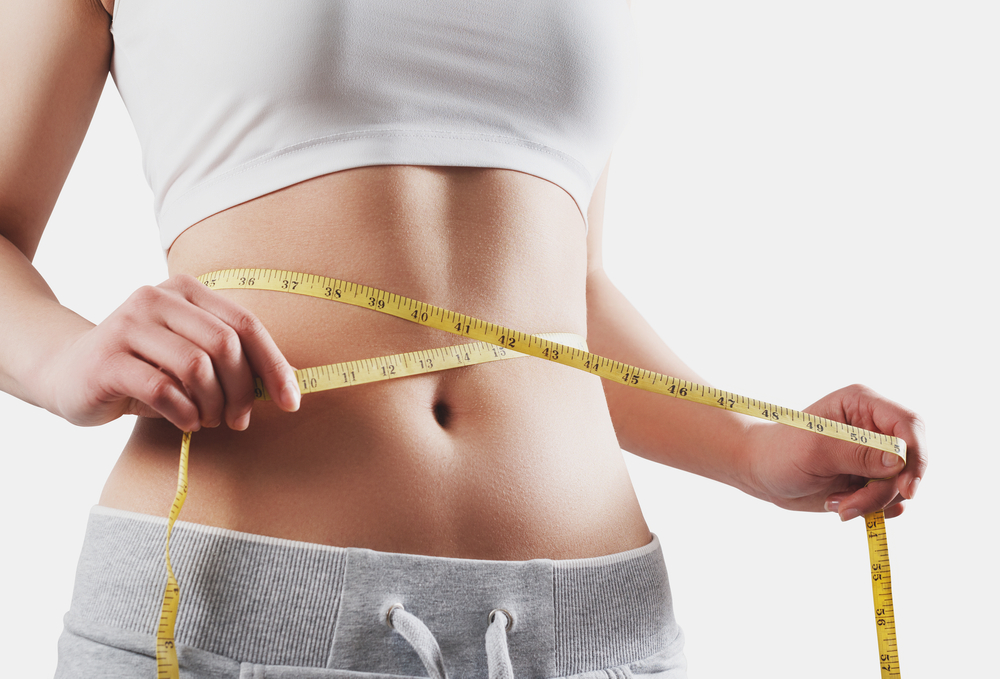 Weight loss trends driving market evolution through 2022
The health market is evolving to reflect the changing world around us and shifting consumer behaviour. From the rapid rise of omnichannel and new commercial nutrition business models, to the ongoing challenge of Covid-19, consumers are getting more 'hands-on' with their health than ever before.
Weight loss products designed to tackle the public health challenge of obesity, is a category that is still on the rise. According to market intelligence firm Expert Market Research, the weight management market reached an astonishing global value of $424bn[1] in 2020 and is projected to reach $602.5bn by 2027, buoyed by a strong compound annual growth rate of 6%.
Alongside a more active lifestyle and healthy diet, brand owners are harnessing innovation and scientifically led technologies to open new product categories. This, of course, gives consumers a wide array of routes to address weight management as the category grows ever more expansive.
Looking ahead to the coming year, there are several important trends on the horizon that are set to influence how weight loss products are formulated, developed, and importantly, marketed. By ensuring the driving forces behind market change are understood, brand owners and formulators can put their products in a very strong commercial position.
Plant Power
The meteoric rise of plant-based diets shows no sign of slowing. However, alongside the ethical or religious reasons that an individual might choose to adopt a vegan diet, there is a growing contingent of people switching to veganism with weight loss as the goal.
There is growing evidence to suggest that a vegan diet can indeed support weight reduction. Studies published in the International Journal of Obesity found that on average, vegan and vegetarian individuals have a lower[2] Body Mass Index (BMI) than omnivorous people. The results of the study found that the lower protein and higher fibre intake, more typical of a vegan diet, were the driving forces behind these results. However, it is important to note that vegan diets are not a 'magic bullet' for weight loss. Plant-based products can also contain processed ingredients and an unhealthy vegan diet can be equally as problematic as an unhealthy non-vegan diet.
Moving deeper into 2022 and what this means for product developers, it points towards more scope and market potential for vegan and vegetarian-friendly functional foods and supplements designed to aid weight loss. With the right functional ingredients in place, product development in this space can be simple and effective.
Rising app use
Health continues to 'go digital' as consumers look to create effective everyday change. In the weight management category, there is a ballooning number of apps and services designed to make food tracking simpler and more healthful. Often, these apps can be connected to fitness apps to track physical activity, which creates a useful core information hub for those on a weight loss journey.
The persistent growth of weight loss apps and services demonstrates a key change in behaviour – consumers are seeing health as everyday preventive maintenance, rather than simply targeting a problem to be fixed. It also shows a marked drive towards overall wellbeing, rather than just weight management on its own.
Alongside the rising digitalisation of health and nutrition becoming a more everyday consideration for consumers, there is a clear shift from snacking to intermittent fasting practices. With digital food diaries being simple to implement and track, a keen focus is put on some of the 'hidden' calories presented by regular mindless snacking.
As the importance of regular, scheduled nutrition comes to the fore, there will be a fresh focus on satiety. For product developers, this heightened focus on snack reduction, bolstered by digital health, creates an opportunity to include functional ingredients that promote a feeling of fullness.
Spotlight on efficacy
With rising demand for weight management products comes an equally strong focus on scientific efficacy. Shoppers want to know that the products they choose are more than 'smoke and mirrors', and that they'll exert a particular effect as promised by the marketing and packaging.
Scientific evidence is one way to build this vital consumer trust. SlimBiome®, developed by OptiBiotix, is a great example of how formulators can harness a proven functional ingredient to effortlessly uplift formulations to create more effective weight management products, backed by strong scientific evidence.
SlimBiome is a patented formulation that, as a functional ingredient, can be added to supplements, functional foods and beverages. The ingredient is a combination prebiotic fibre, which supports a healthy gut microbiome, and trace minerals. The formulation promotes a feeling of satiety, supports a healthy metabolism and helps to maintain regular blood sugar levels.
As with all OptiBiotix ingredients and products, SlimBiome has been developed with strong scientific evidence at the heart. A study conducted at the University of Roehampton and published in the Journal of Functional Foods analysed the effects of SlimBiome, a prebiotic fibre and mineral formulation, on satiation as part of a calorie-controlled diet[3].
The findings of the study show exciting potential for SlimBiome in weight management applications. At the end of the four-week intervention, significant reduction in body weight, body mass index and cravings for savoury foods was seen, alongside an improvement in both mood and gut microbiome composition.
The study's conclusion suggests that the combination of prebiotic fibre and trace minerals found in SlimBiome retained efficacy when used in tandem with a calorie-controlled diet, resulting in an intervention that targeted weight loss with the added advantage of improving gut microbiome composition.
In summary
The fast-paced market for weight loss and weight management products is set to continue its strong growth patterns, which places considerable commercial potential into the hands of formulators.
Developing the next generation of weight management products requires a deep understanding of how consumers are selecting their approach to weight loss, and why. It's these forces that dictate how successful a given product or service will be, so meeting the consumer agenda should be top of the priority list for brand owners and formulators in the health and nutrition space.
Partnering with OptiBiotix, the new product development process can be made simple and effective, both in terms of weight management products and across wider health fields. The business offers a portfolio of scientifically supported ingredients that can form a robust core for supplements, functional food and beverages that meet the evolving demands of today's engaged and mindful health audience.
---
[1] https://www.expertmarketresearch.com/reports/weight-management-market
[2] https://www.nature.com/articles/0802300
[3] https://www.sciencedirect.com/science/article/pii/S1756464620303819