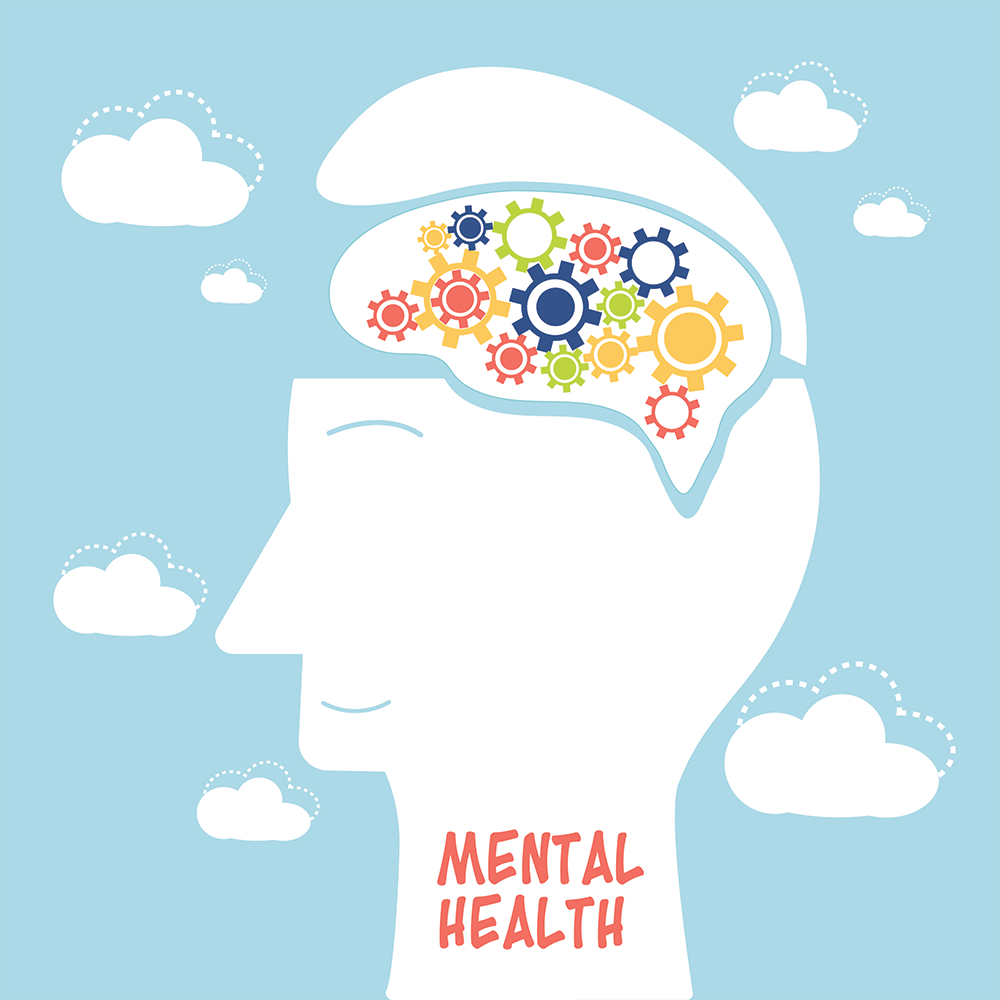 How mental health can be influenced by the gut microbiome
The gut microbiome plays a major role in the human body, often influencing the way we think, act and feel.
At OptiBiotix, we are keen to explore how mental health can be impacted by the gut microbiome. Earlier this year, we touched upon the connection between the gut microbiome and the gut-brain axis, discussing that what we eat, drink and our overall lifestyles can lead to an imbalance between the good and bad bacteria found in the gut. While a healthier lifestyle, rich in fibre, dietary fibres and proteins, makes for a healthier gut, not getting enough of these nutrients could mean individuals suffer from a higher risk of digestive health issues, mood swings and poor sleep.
Consumer Appeal

For consumers, gut health is now more important than ever. In the US, 48% of Americans agree that good digestive health is key for overall wellbeing1, while 78% say that eating healthy is important to their emotional wellbeing2, according to a recent Mintel report. In China, the same report states that 44% of adults aged between 18-59 believe that having a good gut reduces anxiety2, whereas in the UK up to 68% of consumers agree that actively looking after your gut is essential to overall health3, including mental wellbeing, mood and stress prevention4.
With World Mental Health Day rapidly approaching (10th October) this year, we are exploring how the functional food and nutrition industry is using science-backed innovations to help consumers diversify their gut microbiome and improve their mental health.

Science leads the way

Over the years, various studies have linked mental health and digestive conditions such as IBS, IBD or Crohn's Disease with the bacteria inside our gut. For instance, a 2018 study looking at the link between the microbiome and depression, stated that over 50% patients with IBS have comorbid depression, anxiety or sleep problems5. While an analysis of more than 1,000 individuals in Holland and Belgium found that the presence of some types of gut bacteria was consistently associated with a higher quality of life, with the absence linked to depression6.
To understand why this may be the case, scientists have discovered that what we eat as a child could be the answer to why so many consumers suffer from digestive health issues in their adult lives. The western diet, which features high sugars and fats, could alter your microbiome for life, even if you later learned to eat healthier. According to a new study with mice from UC Riverside, this is due to the types of bacteria found in high sugar and fat diets that could affect the gut microbiome's composition up to six years after puberty5. Studies like this suggest that the microbiome is part of a delicate balancing act and that even the slightest changes can alter its course and upset the balance in the brain.
The benefits of probiotics

However, there are ways consumers can beat the gut health blues. Many studies have shown that certain probiotic strains can positively impact the gut microbiome with good bacteria. For example, in a 2011 study by the British Journal of Nutrition, researchers found that a 30-day course of probiotic bacteria – a mix of Lactobacillus helveticus and Bifidobacteria longum – led to decreased anxiety and depression8. Moreover, in 2017, scientists found that a single strain of Lactobacillus is able to influence mood, having demonstrated that it could reverse the symptoms of depression in mice9.


As part of an effort to demonstrate how probiotic strains can influence mood, the OptiBiotix team, together with the Italian-based research institute Fondazione Edmund Mach – Centro Ricerca e Innovazione and the University of Southampton, are currently funding new research in this area. Previous studies have proven that our patented probiotic strain, Lactobacillus plantarum – LPLDL® – can improve mood, but this new research will ascertain whether it can improve an individual's sleep, stress and anxiety levels.
LPLDL in food supplements
Consumers are now looking for food supplements that not only promote overall wellness, but specifically target gut health. With LPLDL, pharmaceutical brands and food ingredients manufacturers will get all of this and more.
As a next generation probiotic, which was selected and optimised to harness the gut-liver axis for improved cardiovascular health, it can also help to reduce total and LDL cholesterol, alongside boosting HDL cholesterol. Since the award-winning ingredient can be used in a variety of applications, including dairy, frozen desserts, snacks, supplements and more, there is potential for a wide range of products that can help consumers lead a much healthier lifestyle – both mentally and physically.
For more information on how LPLDL can be incorporated into your heath portfolio, contact us here.

References


Fona International, 'Trend Insight: Gut Health', July 2020
Mintel, 'The Future of Nutrition, Health and Wellness', April 2021
Mintel, via Daily Telegraph, 'Why all roads lead to your gut', August 2020
HealthFocus, 2019, via IFT, The Top 10 Functional Food Trends, April 2020
Li, Yuanyuan et al. "The Role of Microbiome in Insomnia, Circadian Disturbance and Depression." Frontiers in psychiatry vol. 9 669. 5 Dec. 2018, doi:10.3389/fpsyt.2018.00669
Science Focus, 'Psychobiotics', November 2019.
Monica P. McNamara et al. 'Early-life effects of juvenile Western diet and exercise on adult gut microbiome composition in mice'. The Journal of Experimental Biology, 2021; jeb.239699 DOI: 10.1242/jeb.239699
Carpenter, S. 'That gut feeling. Monitor on Psychology', 2012; 43(8). http://www.apa.org/monitor/2012/09/gut-feeling
Ioana A. Marin et al. 'Microbiota alteration is associated with the development of stress-induced despair behavior', Scientific Reports, 2017; 7: 43859 DOI: 10.1038/srep43859