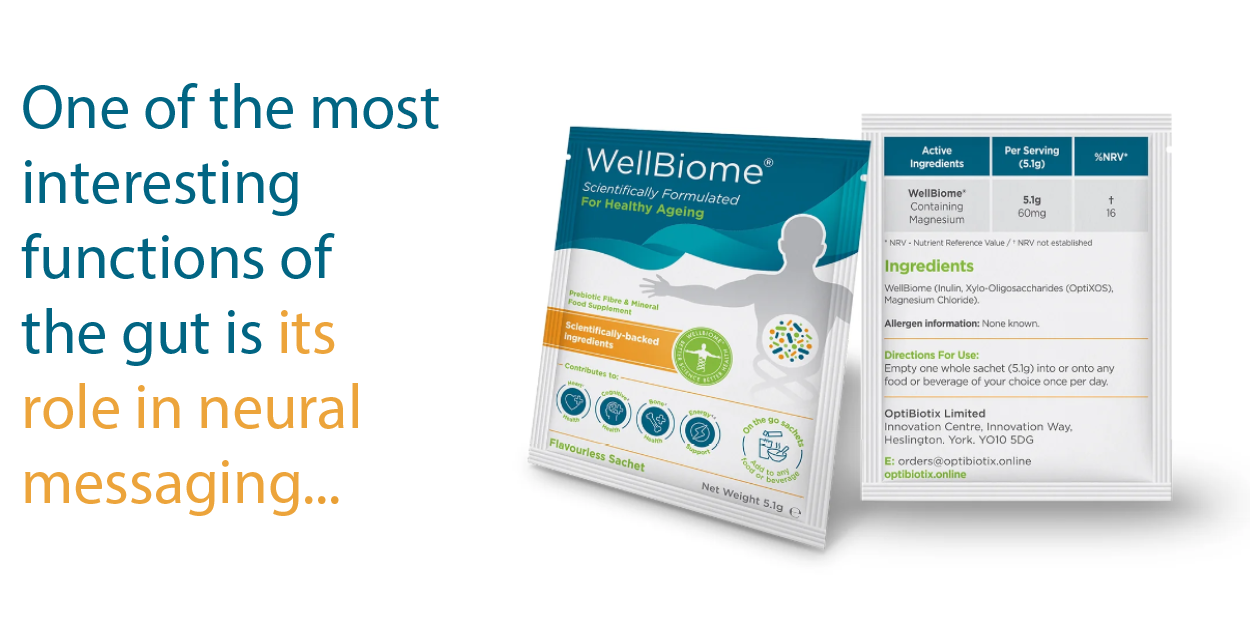 Celebrate good gut and microbiome health on World Microbiome Day
Since 2018, World Microbiome Day has been celebrated on June 27th. This year, the event runs under the theme 'Microbes and Food' and highlights the strong relationship that exists between good nutrition and the gut microbiome – and how this symbiotic relationship impacts our physical and cognitive health.
With the digestive health market expected to reach a value of 104.4 billion US dollars by 2032, according to market research from Globe Newswire1, this increasingly growing market is evidently not slowing down. As consumers become more aware of the importance of gut health and their overall wellbeing, the scientific community is exploring further and deeper with each passing year.
Today, we know that the gut microbiome is host to a community of organisms including fungi, bacteria and viruses that play a crucial role during the absorption of key nutrients and minerals. To function optimally, the gut requires microbial diversity – this means eating a wide range of food products or ingesting supplements with select fibres to keep this system in balance.
In understanding the critical function of the gut microbiome in maintaining a healthy metabolism, ensuring optimal nutrient uptake, and in boosting our physiological and immune function, the gut microbiome is of intense scientific interest2.
Additionally, digestive experts are honing in on the 'gut-brain' connection, discovering surprising links and hidden connections that make the gut microbiome such a critical part of our human physiology3.
One of the most interesting functions of the gut is its role in neural messaging and in the manufacture of feel-good neurotransmitters such as serotonin, coupled to its vital role in maintaining heart muscle function and in ensuring good bone health.
How OptiBiotix can help
The good news is that microbiome and gut health are important to consumers, with up to one third of global consumers looking to functional foods and supplements to support immune health and cognitive support4.Consumers are motivated and acutely aware of their health and wellness, and this is leading them to proactively seek out foods, beverages and supplements that could support their holistic wellness goals.
At OptiBiotix, we understand the importance of maintaining a healthy gut microbiome and that imbalances in this delicate system, caused by stress, diet, and lifestyle could result in serious health conditions.
Our patented mineral enriched multi-fibre complex, WellBiome® has multiple EFSA health claims and been developed by leading scientists to enhance microbiome diversity and improve digestive, heart5 and bone health6 – with a marked effect on increasing energy yielding metabolism too7.
WellBiome® works by increasing microbiome diversity and gut barrier integrity by enriching health positive bacteria in the gut. Research studies suggest that consuming a combination of different fibres like those within WellBiome® can increase microbiome diversity more than a single fibre product. With the gut microbiome at the core of our health and wellbeing, making WellBiome® part of a dietary intervention will assist consumers to optimise overall wellness.
With Microbes and Food under the spotlight this year, WellBiome® offers food and beverage brands the opportunity of developing functional products including added to juices, smoothies, shakes, soups, sauces and porridges – allowing customers to discover the wonderful benefits of a gut and microbiome friendly diet.
In addition, our patented formulation is already being used in supplement formulations, such as in our powdered sachets that are available today in the OptiBiotix.online store. So, if you are looking to expand your product formulation range, why not try out WellBiome in your own diet first? It makes for a healthy addition to a balanced lifestyle by increasing overall wellness with essential minerals like magnesium, calcium and zinc.
For more information on making WellBiome® part of your product formulation, contact the OptiBiotix team now!
References:
Globe Newswire, Digestive Health Market Size, February 2023 
Mintel, Global Food and Drink Trends
EFSA Journal 2009;7(9):1216,
EFSA Journal 2009;7(9):1216 7. https://efsa.onlinelibrary.wiley.com/doi/pdf/10.2903/j.efsa.2010.1732