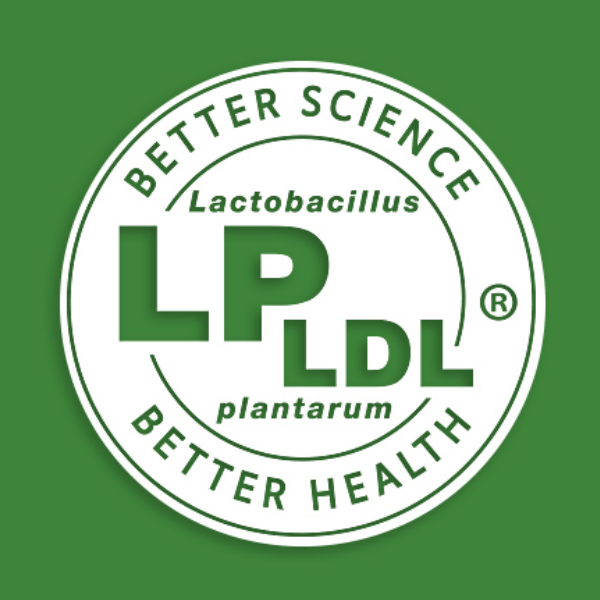 Making the complex simple with LPLDL®, the probiotic for heart health
When it comes to choosing a probiotic, there is no one-fits-all approach. While it may feel like finding a needle in a haystack, the most important factors are that it offers scientifically proven health benefits backed by human studies, at the same time as offering high survivability and stability to ensure the probiotic survives manufacturing processes and harsh conditions within the body. Fortunately, at ProBiotix Health (an OptiBiotix Health subsidiary) we have the right tools at our disposal to keep things simple for our distribution partners. By collaborating with leading pharmaceutical health and food brands, we have helped many consumers across the US, Europe and Asia take control of their cholesterol, manage their blood pressure and effectively manage their cardiovascular health with LPLDL®.
What is LPLDL®?
LPLDL was originally isolated from vegetable juices and is part of the naturally occurring probiotic strain, Lactobacillus plantarum. By using our proprietary OptiScreen technology platform, we discovered LPLDL by analysing over 4,000 microbial candidates to identify metabolic pathways that could interact with the human body to improve overall physiological health.
Our process involved extensively screening bacteria to understand their biological activity, learning if they could survive the harsh conditions following ingestion, and searching for the strain that had the highest capacity to hydrolyse bile salts effectively. LPLDL was chosen from this rigorous process to help consumers reduce their risk of the leading cause of death globally, cardiovascular disease (CVD).
How does LPLDL work to reduce the risk of CVD?
According to the British Heart Foundation, CVD causes approximately 17.9 million deaths per year, mainly from heart attacks and strokes, which result in 36% of premature deaths under the age of 70. This could be from a multitude of CVDs, including untreated hypertension (known as the silent killer), high cholesterol, peripheral arterial disease, aortic aneurysms and general heart failure. To ensure consumers and partners alike can rest assured that LPLDL offers a scientifically backed approach with a distinct cause and effect, ProBiotix Health is continually funding new research projects into LPLDL's ability to naturally reduce the risk of CVD biomarkers.
Pharmaceutical, health and food supplement suppliers that are looking for a science-backed probiotic solution can trust in LPLDL. Due to its highly effective mechanism of action, LPLDL reduces the reabsorption of bile salts from the intestine back to the liver. Bile salts are then synthesised in the liver from cholesterol, while the body then replenishes what it has lost. Here, the liver is then able to pull cholesterol from the bloodstream to replenish and maintain stable bile salt levels, resulting in decreased blood cholesterol. Why not watch our LPLDL animation video to find out more?
To showcase the ingredient's efficacy, our latest study – which was conducted by the University of Reading – carried out a 12-week independent, double blind, randomised and placebo-controlled human intervention in 49 adults. The participants had a total cholesterol baseline level between 5.16 and 7.64mM and were either in the placebo or the LPLDL group. After 12 weeks, our patented probiotic strain was shown to be completely safe, well tolerated and improved multiple CVD biomarkers, including lowering total cholesterol by up to 36.7%, decreasing 'the bad' LDL cholesterol by up to 13.9%, reduced systolic blood pressure by 5.1% and increased 'the good' HDL cholesterol by up to 4.5%.
How can brands leverage LPLDL to reduce the risk of CVD?
Thanks to LPLDL's outstanding survivability and stability, it can be added easily into the manufacturing process without affecting the taste or quality of a product. Since it is a non-GMO and vegan product, its versatility means it can be incorporated into a wide range of applications, including confectionery, dairy, frozen desserts, snacks and supplements. For instance, if you are looking to create a heart healthy yoghurt formula for your health food portfolio, LPLDL could be the answer. In addition, brands can rest assured that our ingredient is safe to use due to its FDA, GRAS and GMP certifications.
To find out more about LPLDL and its unique capabilities, visit LPLDL.com or get in touch with us by emailing info@probiotixhealth.com.