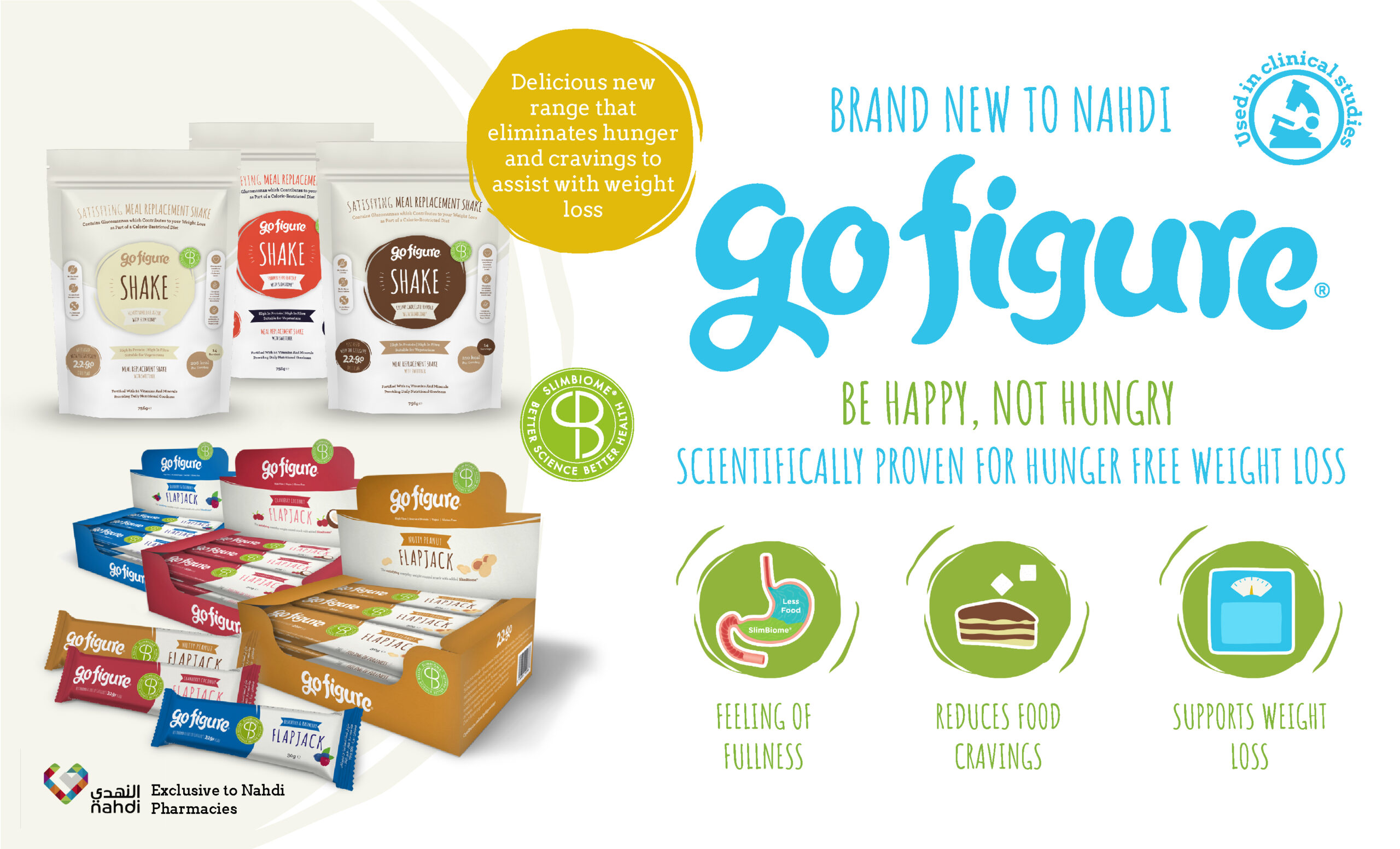 OptiBiotix launches GoFigure® in Saudi Arabia to help combat 'alarming' obesity rates in population

OptiBiotix Ltd CEO says weight loss solutions backed by independent studies published in peer-reviewed journals is the way forward.
OptiBiotix Health Plc ('OptiBiotix'), a global market leader in microbiome modulation technology in the life sciences industry, has partnered with Nahdi Medical Co. in the Kingdom of Saudi Arabia (KSA) to launch its science-backed weight management product range, GoFigure®, to help Saudis achieve sustainable weight loss.

In 2019, it was revealed that overweight and obesity were costing the KSA around $3.8 billion in direct costs, totalling approximately 4.3% of health expenditure in the country1. These costs are largely due to an 'alarming' obesity rate that has 'nearly doubled over the past 50 years', according to the latest research from the Brookings Institution2.
As a result, the KSA launched 'Vision 2030' – a series of government-backed programs that included an aim to reduce obesity by 3% in the country by 2030 – as part of its health sector transformation plans3.
In a bid to tackle rising obesity levels, the GoFigure® range of shakes and bars are now available in several different flavours – including chocolate and vanilla – through Nahdi Medical's online pharmacy store, Nahdi Online, as well as in store. The company owns the largest pharmacy network in the KSA with over 1,100 pharmacy outlets countrywide.
René Kamminga, CEO of OptiBiotix Ltd, an OptiBiotix Health Plc subsidiary, commented: "With worldwide obesity levels rising year-on-year, OptiBiotix is working with key pharmacies like Nahdi Medical to bring scientifically supported and sustainable weight management options to those who struggle to lose excess weight. Past research has indicated that up to 80% of people who lose a significant amount of body fat through dieting risk regaining it within 12 months4.
"While there is no silver bullet to weight loss, our award-winning SlimBiome® weight management ingredient has been clinically proven to help people significantly reduce their body weight by an average of 1.9kg in four weeks5."
Incorporated into the GoFigure® range, the Saudi Food and Drug Authority (SFDA) approved ingredient, SlimBiome®, contains a blend of prebiotic dietary fibres and a trace mineral, which helps to stimulate the feeling of fullness, curb food cravings in between meals, and promote gut microbiome diversity. This combination of ingredients, which have been backed by over 1,000 scientific publications, enables SlimBiome® to deliver a safe, effective and sustainable approach to weight management.

Kamminga concluded: "Unlike other weight loss ingredients in the Saudi region, GoFigure® is an easy and convenient solution that is backed by multiple independent studies published in peer-reviewed journals. After four weeks of consuming 9g of SlimBiome® daily within the GoFigure® 2-2-go diet plan, it was shown to significantly reduce weight and hip circumference, fat mass and body fat percentages. It also demonstrated a statistically significant reduction in savoury cravings. With no side effects reported, GoFigure® is a much safer and more sustainable way to achieve weight loss and helps individuals avoid the consequences of yo-yo or crash dieting seen in the media today.
"For Saudis that want to change their outlook without relying on willpower alone, we believe GoFigure® is the way forward. Through our partnership with Nahdi Medical, we can make a significant contribution to tackling the obesity epidemic in Saudi Arabia. Our GoFigure® product range is just the first step for OptiBiotix in helping Saudis shed their excess weight, and we look forward to launching other products in the region soon."
The GoFigure® product range and functional ingredient SlimBiome® – which is also available as a finished product – are gaining worldwide recognition as reliable solutions to help overweight and obese individuals. Both products are widely available to consumer brands in health and wellness, weight management and sports nutrition in Europe, Western and South Asia, Australia and the USA.
For more information on OptiBiotix or GoFigure, please visit the global website at gofigurediet.com/ 
References:
1. The economic burden of overweight and obesity in Saudi Arabia, March 2022 https://doi.org/10.1371/journal.pone.0264993
2. Countdown to 2030: Addressing the stubborn obesity challenge in Saudi Arabia, December 2022
3. Saudi Vision 2030, https://www.vision2030.gov.sa/
4. Nature Medical via Scientific American, January 2020
5. OptiBiotix, University of Roehampton SlimBiome Study, 2020