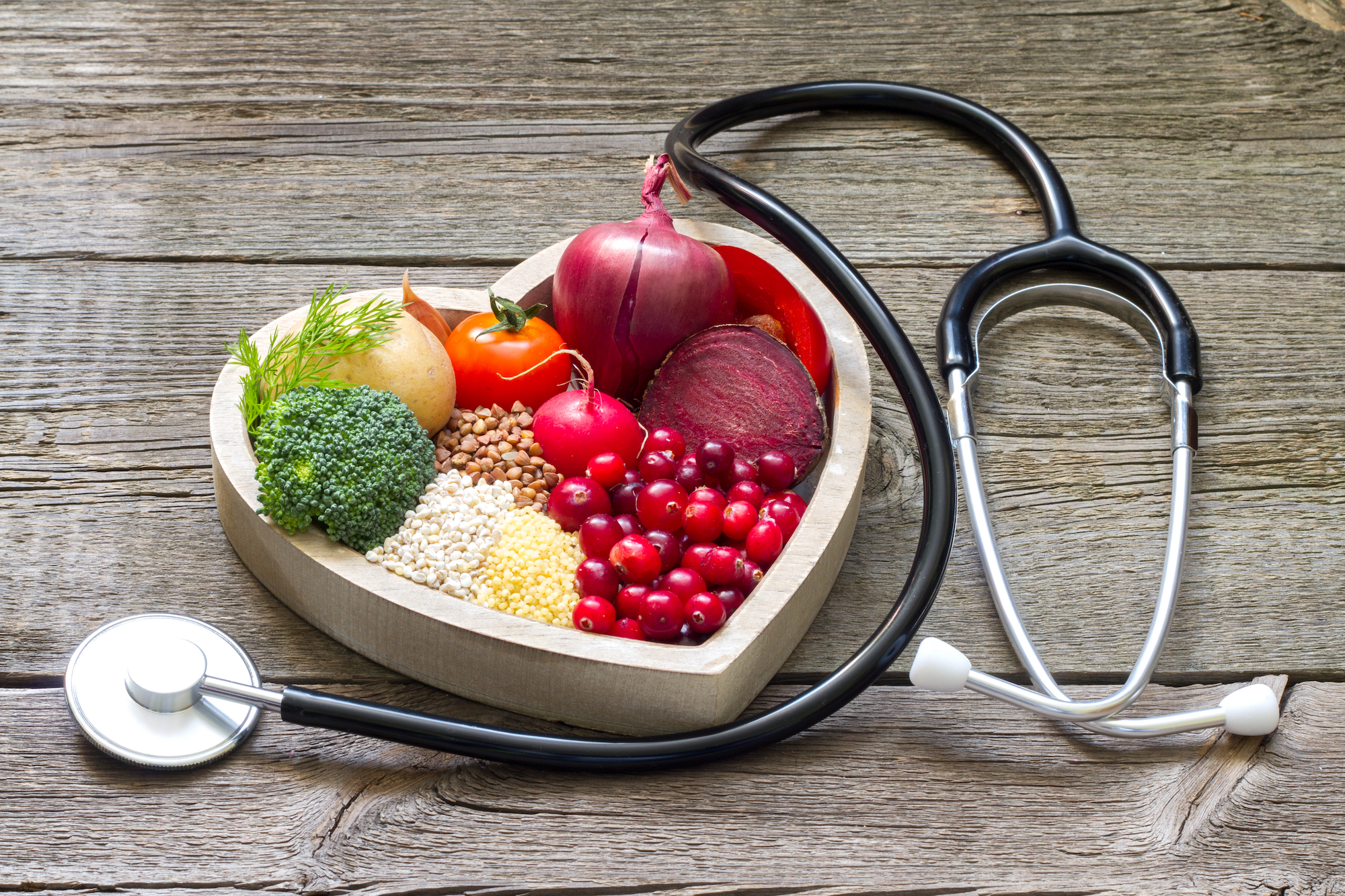 What's good for the gut this National Nutrition Month?
March marks the start of change in the northern hemisphere as we move into spring. Yet it also highlights a month of seasonal dietary change as we celebrate National Nutrition Month® – an annual campaign that helps individuals make informed choices about the food they eat. Created in 1973 by the Academy of Nutrition and Dietetics, one of the world's largest organisations of food and nutrition professionals, National Nutrition Month was originally a weekly affair. However, after growing public interest and a rising need to deliver educational awareness surrounding nutrition, its observance was soon extended to the whole of March.
In celebration of National Nutrition Month, at OptiBiotix we are exploring the many types of food that are great for gut health, including prebiotic foods, and how you can expand your weight management portfolio with our multi-award-winning functional ingredient, SlimBiome®. So, let's take a look at how the first steps consumers should take to achieve a healthy gut and what the latest research says.
Gut Diversity
There are approximately 100 million neurons in our gut, and these influence our food decisions every day. Studies have suggested that there are around 100 billion bacteria to every gram of intestinal content, while the bacteria in the human gut itself can weigh over four pounds (4lbs). Over the years, scientists and microbiologists have discovered that what we consume can heavily influence the status of our gut microbiome. A more diverse microbiome, for instance, is more likely to belong to an individual that has a healthy and balanced diet.
Researchers at the University of Tennessee Health Science Centre in Memphis recently carried out a study with mice that were either fed a diet rich in purified carbohydrates (a highly processed, Western diet) or a balanced lab diet. Results from the study concluded that those mice that ate a processed diet had a reduced diversity of fungi and bacteria in their jejunum, compared with a normal diet. This then correlated with unhealthy changes in their overall metabolism rate, thus increasing the amount of fat deposited in their liver.
Elsewhere, newly discovered techniques that can more accurately analyse an individual's gastrointestinal tract to understand how changes in diet can alter the different levels of bacteria found in our gut are currently being tested. Microbiologists at the University of Missouri in Columbia, in association with the Swiss Federal Institute of Technology, have developed a non-invasive chemical probe that – when ingested – can measure the activity of bile salt hydrolase activity along the entire length of the gut. While only in its infancy, this technique could be a game-changer for microbiologists in the future.
Gut healthy foods
Avoiding highly processed, fatty and sugar-rich foods may be the key to diversifying the bacteria in our microbiome, but it may not be the best way forward for consumer lifestyles. Rather than cutting out what has become the 'staple' western diet completely, changing the consumer mindset to see these foods as a one-off treat is much more sustainable. In fact, National Nutrition Month encourages consumers to change how they think about their diet over a four-week period. So, while the first week will focus on taking time to enjoy their food by eating without distractions, in week three it's all about trying new flavours and foods to see what works for their lifestyle.
For instance, the ongoing pandemic has created a shift in consumer behaviour regarding food-purchasing habits. According to the 2020 Food and Health Survey conducted by the International Food Information Council, approximately 60% of US adults report cooking at home more, with 45% now following the US MyPlate food guidance graphic, compared to 38% in 2019. This means more consumers are now opting for foods that can be prepared from scratch at home.
Lentils in home-made soups, for instance, are great for the gut as they can improve bowel function and slow down the rate at which the stomach empties, while beans are packed full of fibre and some (like pinto) are also rich in folate too. Fruits such as blueberries – fresh or frozen – can support the growth of healthy bifidobacteria in the gut, according to recent studies, while cacao is rich in magnesium, fibre and antioxidants and is great for those with a sweet tooth.
A 'gut feeling'
Shifting consumer behaviours over the past year have created a much bigger market opportunity for microbiome modulation technologies and innovative ingredients. SlimBiome, our proprietary prebiotic and dietary fibre blend, is a truly versatile ingredient for those looking to broaden their weight management portfolio. This multi-award-winning ingredient helps keep consumers feeling fuller for longer, while maintaining blood sugar levels, alongside supporting a diverse microbiome to aid gut health.
In the latest University of Roehampton study, SlimBiome demonstrated its excellent weight loss capabilities by showing that it can help consumers change their eating behaviour by reducing their sweet and savoury cravings significantly. In addition, it can significantly reduce an individual's body weight, BMI, body fat percentage, waist and hip circumference, and systolic blood pressure.
So, if you are looking to add an ingredient that's good for the gut, but also great for the waistline, why not try SlimBiome? From bakery and dairy products to meal replacement shakes and more, SlimBiome is the perfect choice for consumers this month.
To learn more about SlimBiome and how it can make a difference to your weight management products, contact us here.